US President Barack Obama has appointed an Indian-American Gargee Ghosh to a key administration post.
Ghosh, currently the director of Policy Analysis and Financing at Bill & Melinda Gates Foundation, has been appointed as member of the President's Global Development Council.
"I am pleased to announce that these experienced and committed individuals have agreed to join this Administration, and I look forward to working with them in the months and years ahead," Obama said yesterday as he announced several key administration posts along with Ghosh.
Holding the current position at the Bill & Melinda Gates Foundation, since 2012, Ghosh also held roles in global health and international economics with the Gates Foundation from 2004 to 2009.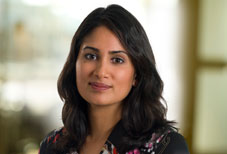 Previously, she was a senior expert in the international development practice at McKinsey & Company, and also worked at Google and the Center for Global Development.
She is a member of the advisory board of the University of California San Francisco's Global Health Group.
Ghosh received a BA from the University of Victoria, an M Sc in Economics from the University of Oxford and an MSc in international relations from the Georgetown University School of Foreign Service.
Source: Times of India