WASHINGTON, D.C. — India can be an important contributor to U.S. growth and its own development directly benefits American businesses, an Indian American top Obama administration trade official has said.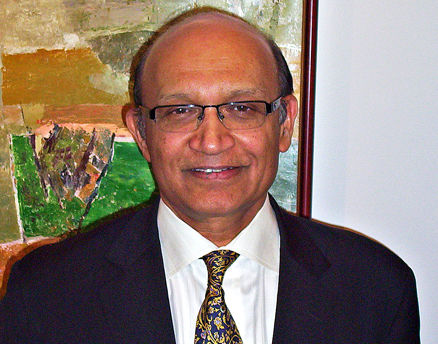 "India can be an important contributor to continued U.S. economic growth. Our trade with India correlates nicely with India's own GDP growth rate. India's growth thus directly benefits U.S. exporters and creates jobs in the U.S.," said Arun Kumar, assistant secretary of commerce for Global Markets and director general of the U.S. and Foreign Commercial Service.
"If the United States and India get the economic relationship right, the result can be the ultimate win-win. We can help each other grow our economies, create well-paying jobs and bring our governments and our peoples still closer together," Kumar said in his address to a conference on "Deepening the U.S.-India Commercial Partnership."
He said India was the fourth fastest growing source of foreign direct investment into the U.S.
"Just three weeks ago, over 80 Indian companies were right here in Washington to hear the president speak at the Select USA investment summit and explore investment opportunities in the United States," he said.
A strong Indian delegation at the summit reflected shared economic interest in heightening the two countries' commercial engagement, Kumar said.
"In terms of growth potential, IMF estimates of India's growth at 7.2 percent this year and 7.5 percent next year suggest that India will soon become the fastest growing large economy in the world," he said.
Source: India West