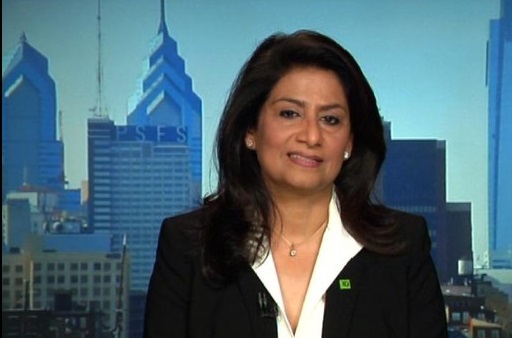 It is a matter of immense pride and joy among the Indian-American population when Nandita Bakhshi was appointed as the President and CEO of Bank of the West – a subsidiary of the French multinational bank, BNP Paribas, which is one of the largest banks in the world.
Bakhshi, 57 will replace her predecessor, Michael Shepherd, who will now take on the role of Chairman of a new holding company encompassing all U.S based BNP Paribas subsidiaries. She is said to officially take the reins as CEO and President on the 1st of June 2016, after a month of training, scheduled to start on April 1. Nandita Bakhshi's rich experience and leadership roles in top US banks like Washington Mutual (now JP Morgan Chase), TD Bank, Bank of America, First Data Corp, Home Savings of America and Banc One Corp has won her this spectacular achievement. She currently serves on the board of the Consumers Bankers Association and is the recipient of a New England News "Woman of the Year" award in 2002.
Head of International Retail Banking, BNP Paribas, Mr. Stefaan Decraene said "We are extremely pleased to welcome Nandita Bakhshi to Bank of the West. Her extensive experience in product and distribution, coupled with her visionary thinking, relentless customer focus and values-driven philosophy will serve us well in taking Bank of the West to greater heights." BNP Paribas is set out to revamp its US operational strategy to meet new regulations. Michael Shepherd is all praises for the new President and CEO, "I am very pleased that Nandita Bakhshi is joining Bank of the West. Her energy, innovative ideas and proven record of accomplishments are a great combination with our strong franchise and corporate culture," he added.
Nandita Bakhshi graduated with a Bachelor's in History from University of Kolkatta and holds a master's degree in International Relations and Affairs from Jadavpur University, India. Her most recent leadership role was VP and Head of North America where she was responsible for driving innovation and improvising the digital channels to provide customers with a unified and seamless banking experience. On that note, USINPAC congratulates Nandita Bakhshi on her new endeavor and journey as CEO and President at Bank of the West. Cheers to that!