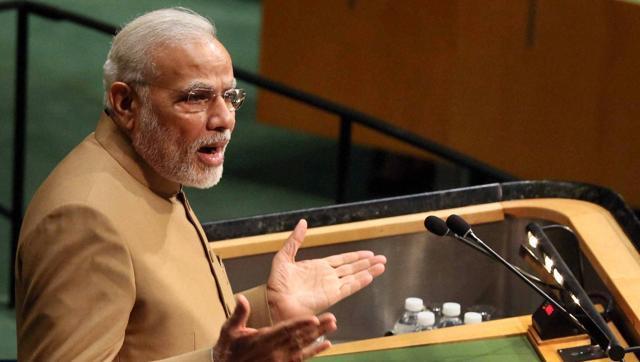 US House Speaker Paul Ryan's decision of inviting Indian Prime Minister Narendra Modi to address  a joint meeting of Congress was welcomed by the lawmakers. After a decade, Modi will be the fifth prime minister of India to visit Congress and is the first announced foreign leader to address a joint meeting under Ryan's speakership. Modi is all set to arrive in the US on June 8th, 2016. The opportunity to address the House and the Senate are considered a great honor. The decision demonstrates the strength and strategic partnership ties between US and India. It presents an opportunity to energize efforts and bilateral ties to achieve joint economic, security and strategic goals that increase peace and prosperity.
Back in 2014, the then Speaker Boehner had invited Modi in September to address a joint meeting of the US Congress, however, that did not take place as the Congress was in recess ahead of the 2014 general elections for the Congress. Manmohan Singh was the last Indian Prime Minister to address a joint meeting of the US congress way back in July, 2005. Other honorable prime ministers who addressed the Congress include Atal Bihari Vajpayee (September 14, 2000), P V Narasimha Rao (May 18, 1994) and Rajiv Gandhi (July 13, 1985). We can witness the dynamic growth and change in bilateral relationship between US-India since India's independence in 1947 and it has grown tremendously.
As part of his itinerary, Modi may visit National Aeronautics and Space Administration (NASA) and new initiatives are likely to be announced. During his recent visit to Washington for the Nuclear Security Summit, a commercial agreement between Westinghouse Electric and the Nuclear Power Corporation of India Ltd to build six nuclear reactors in Gujarat was to be finalized and signed; this is expected to happen in his next visit in June.