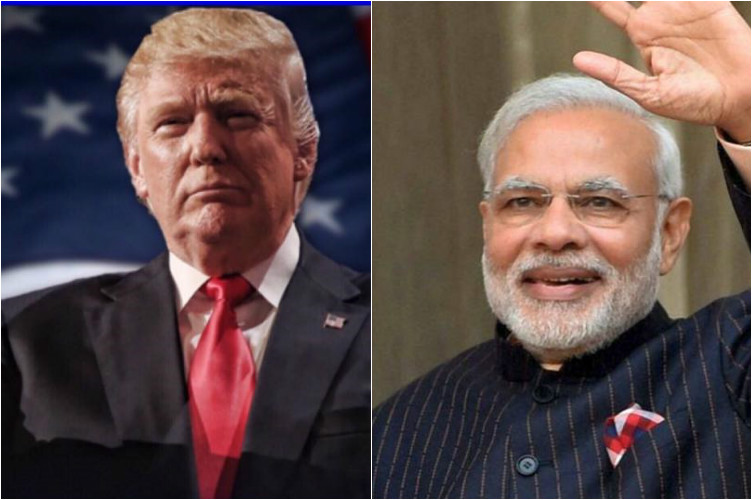 PM Modi is arriving in Washington, D.C. on June 25 for his first face-to-face meeting with President Trump. There is some concern over how this meeting will go given the fact that Trump singled out India and China's environmental practices as one of the reasons for exiting the Paris Climate Change Accord. He also has had his ups and downs with foreign leaders. My sense is that Modi and Trump will get along fine. Modi built a strong relationship with President Obama despite the administration banning him from visiting the U.S. when he was Chief Minister of Gujarat. Modi is a pragmatist and decided to move forward versus holding a grudge. Expectations are that he will apply the same pragmatism during his upcoming visit.
Following are my top five suggestions for PM Modi as he embarks on fostering a good relationship with President Trump:
Talk about defense contracts: India is a top buyer of U.S. defense equipment so engage the President on past and future deals. Recall how the arms deal with Saudi Arabia was considered a big win.
Offer assistance to reduce prescription drug costs in the U.S.: India is a low cost provider of generic medicine to the U.S. This puts India in a good spot to encourage more deals that reduce cost given Trump's focus on healthcare policy.
Point out that Indian companies have contributed to jobs in U.S.: Discuss how Infosys and other companies have recently created 10,000 jobs here. Remember it's all about jobs, jobs and more jobs!
Do not bring up H1b: President Trump was elected on the premise of offering Americans available jobs before those on a visa. Domestic politics usually takes precedent over geopolitical considerations.
Do not bring up the Climate Change Agreement: Trump is not going to change his mind about exiting the Paris Climate Accord anyway. It's a done deal and a promise he made during the campaign.
Modi's visit is supposed to be low key but can be leveraged nicely as he'll see President Trump again soon at the G20 Summit. Best wishes for a good dialogue!
Trump only thinks jobs, jobs, jobs: @spuri Chairman @USINPAC @ShereenBhan pic.twitter.com/rInPxbtoSy

— CNBC-TV18 News (@CNBCTV18News) June 24, 2017