US President Barack Obama has nominated Indian-American businesswoman Shamina Singh to a key administration post.
Singh has been nominated as the member of the Board of Directors of the Corporation for National and Community Service.
Obama made the announcement yesterday along with several other key posts including Matthew H Tueller, who has been nominated as the US Ambassador to Yemen.
"I am honoured that these talented individuals have decided to join this Administration and serve our country. I look forward to working with them in the months and years to come," Obama said.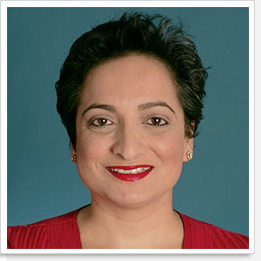 A founding board member for Indian American Leadership Incubator (IALI), Singh currently is executive director of the MasterCard Center for Inclusive Growth, a position she has held since December 2013.
Singh is also the Global Director of Government Social Programs in MasterCard's Public Private Partnerships group, a position she has held since February 2013. From 2011 to 2013, she was Senior Advisor to MSLGROUP.
Previously, she served as Vice President of Government and Public Affairs at Nike, Inc. From 2010 to 2011.
Prior to that, Singh served as COO for Global Community Development at Citigroup, Inc. From 2005 to 2010.
From 2004 to 2005, she was a Deputy Director for America Votes while in 2003, she served as a Senior Advisor to US House Democratic Leader Nancy Pelosi and in 2002 was the Deputy Campaign Manager for the Ron Kirk for US Senate campaign.
Singh was Executive Director for the President's Advisory Commission on Asian Americans and Pacific Islanders and the White House Initiative on Asian Americans and Pacific Islanders from 1999 to 2001.
She was Congressional Liaison for the Office of Congressional Affairs at the Department of Labor from 1998 to 1999, Senior Legislative Advocate for the Service Employees International Union from 1995 to 1998, and Campaign Associate for the Ann Richards for Governor Committee from 1993 to 1994.
She is a Young Global Leader with the World Economic Forum and a Henry Crown Fellow with the Aspen Institute. She received her Bachelor of Science from Old Dominion University and a Master of Public
Administration from the Lyndon B Johnson School of Public Affairs at the University of Texas at Austin.
Source: ZeeNews