Two Americans are among the five people from the US who have been selected for India's prestigious Padma awards this year for their contributions in different fields.
Susanne Hoeber Rudolph, the William Benton Distinguished Service Professor Emerita at the University of Chicago, and Lloyd I. Rudolph, Professor Emeritus of Political Science at the University of Chicago, will each receive the prestigious Padma Bhushan, the third highest civilian award in India.
Susanne has served as president of the Association of Asian Studies and of the American Political Science Association (2003-2004).
She has co-authored eight books with her husband, Lloyd, including post-modern Gandhi and Other Essays in 2006.
In 2008, OxfordBSE -3.16 % University Press published a three- volume, career-spanning collection of the writings of Lloyd and Susanne, titled Explaining Indian Democracy: A Fifty-Year Perspective.
Lloyd served as Chair of the Committee on International Relations and the Master of Arts Program in the Social Sciences and as chair of concentrations in Political Science, Public Policy, International Studies and South Asian Studies in the College.
The Rudolphs now divide their time between Kensington, California; Barnard, Vermont; and Jaipur, Rajasthan.
Three Indian-Americans – Ashok Kumar Mago, Dr Siddharth Mukherjee and Dr. Vamsi Mootha – will receive the prestigious Padma Shri awards.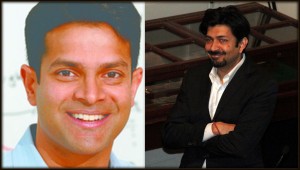 Dallas-based Mago has played a key role in improving India-US relationship not only in trade and business, but was also instrumental in setting up of the Senate-India caucus and played a key role in the Congressional passage of the civil nuclear deal.
India-born American physician-scientist Mukherjee is best known for his book 'The Emperor of All Maladies: A Biography of Cancer' that won a Pulitzer Prize in 2011.
He is currently an assistant professor of medicine at Columbia University and staff physician at Columbia University Medical Center in New York City.
A Professor of Systems Biology and of Medicine at Harvard Medical School, Dr Mootha has received a number of honours, including a MacArthur Foundation Fellowship, the Judson Daland Prize of the American Philosophical Society, and the Keilin Medal of the Biochemical Society.
His work has also led to the development of generic, computational strategies that have now been applied successfully to other human diseases.
Source: Economic Times