USINPAC  congratulates Rupesh Srivastava for getting appointed to the board of trustees of the Ferris State University in the US state of Michigan.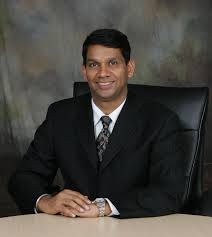 Srivastava,  who graduated from Ranchi University in Jharkhand, will serve an eight-year term on the university's governing body, the daily India West reported citing a university release Wednesday.
Srivastava is president, chief executive officer, and founder of Youngsoft Inc. and H2H Solutions. The Indian-American entrepreneur also serves on the board of Lawerence Tech University, ESSPL and Car4nurses . He was a TIE Detroit president from 2010 to 2014 and a charter member for the organisation. Srivastava is a founding member of Ynotlearn, Car4Nurses, Youngtronics, and ESPPL.
The businessman was awarded the Pride of India Gold Award in 2006, and received the Salute to Excellence Award from the Asian Pacific Chamber of Commerce in 2007.
Source: Business Standard