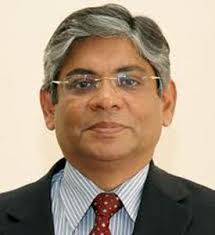 Arun Kumar Singh, India's ambassador to France, has been appointed as the new Indian ambassador to the US.
"He is expected to take up his assignment shortly," a foreign ministry press release said on Sunday.
Singh, 59, will succeed S Jaishankar, who was named the foreign secretary in January.
It is believed that Singh, a 1979-batch IFS officer, will take up his new job after Prime Minister Narendra Modi's proposed visit to France next month. Modi is likely to travel to Canada in April on a bilateral visit and is expected to make a stop-over in Germany while visiting Paris on his return.
Singh has been the joint secretary in charge of Pakistan, Iran and Afghanistan division in MEA. He has also served as deputy chief of mission in Washington for nearly five years and is seen as an expert on Indo-US strategic ties.
Sources said Indian ambassador to Bahrain G Mohan Kumar is slated to replace Singh in Paris as he was deputy chief of mission in the same embassy in the past. His place will be taken over by Alok Sinha, a joint secretary now at South Block.
Source: Hindustan Times