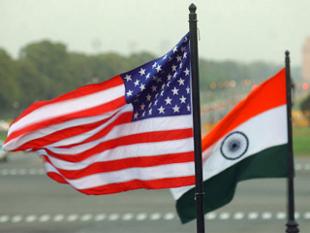 NEW DELHI: Aiming to boost bilateral trade five-fold to $500 billion, India and the US will hold the first composite 'strategic & commercial dialogue' next month focused on defence and energy as well as infrastructure and investments.
Commerce Secretary Rita Teaotia today met the US Under Secretary for Commerce, Stefan Selig, as part of an inter- ministerial discussion to deliberate on the agenda, structure and deliverables for the first ministerial level meeting of the elevated 'Strategic and Commercial Dialogue' to be held in Washington on September 22, the Commerce & Industry said in a release.
The issues that are likely to be taken up for discussion at 'strategic & commercial dialogue' (S&CD) from both sides were deliberated at length under the aegis of each of the six Joint Working Groups, it said.
The dialogue steered by the External Affairs Ministry and the India-US Commercial Dialogue in existence since 2000 and steered by Department of Commerce were clubbed as one dialogue under the Delhi Declaration released during President Obamas visit to India in January.
The composite dialogue would be co-chaired by the External Affairs Minister and the Commerce and Industry Minister from Indian side and US Secretary of State John Kerry and US Secretary of Commerce Penny Pritzker from the American side.
Earlier in the day, Selig said these dialogues will revolve around four areas — ease of doing business; innovation and entrepreneurship; smart cities with a specific focus on renewable energy, and harmonisation of standards to increase trade.
"The S&CD will be the signature, annual dialogue…It will serve as a high-level meeting between senior government and Cabinet officials as well as an ongoing, sustainable forum for policy discussions," he added.
This commercial track would be a platform for both short-term and long-term deliverables, he said, adding that S&CD would focus on not only securing near-term trade and investment outcome, but areas of long-term collaboration.
"These steps can also be seen as four ambitious and important goals. The first goal is perhaps the most ambitious: to increase bilateral trade five-fold from $100 billion today to $500 billion annually," he added.
The US holds a similar strategic and economic dialogue with China.
Source: The Economic Times