The US Senate today confirmed Indian-American Puneet Talwar to a key diplomatic position in the State Department.
So far a key aide of President Barack Obama on the Middle East, Talwar would now serve as the Assistant Secretary of State for Political-Military Affairs.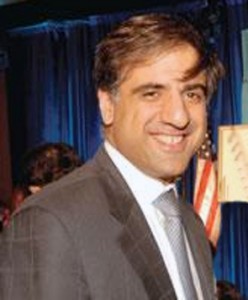 After being sworn-in, Talwar would be the second Indian American serving as assistant secretary in the State Department after Nisha Desai, who is the Assistant Secretary of State for South and Central Asia.
It was in September last year that Obama had nominated Talwar, who played a key role on negotiations with Iran, to this top diplomatic position in the State Department.
Talwar would provide policy direction in the areas of international security, security assistance, military operations, defense strategy and plans, and defense trade.
The Bureau of Political-Military Affairs is the Department of State's principal link to the Department of Defense.
Since 2009, Talwar has been a Special Assistant to the US President and Senior Director for Iran, Iraq, and the Gulf States on the White House National Security Staff.
Prior to this, Talwar served as a Senior Professional Staff Member on the Committee on Foreign Relations of the US Senate (SFRC) from 2001 to 2009 and from 1997 to 1999, and was the chief advisor on the Middle East to then Senator Joseph R Biden in his capacity as the Chairman of the Senate Foreign Relations Committee.
He served as a member of the Department of State's Policy Planning Staff from 1999 to 2001.
From 1992 to 1995, he served as a foreign policy advisor to Representative Thomas C. Sawyer, and from 1990 to 1992 as an official with the United Nations.
He received a B.S. From Cornell University and an M.A. from Columbia University's School of International and Public Affairs.
Source: Business Standard