Dr. Suneeta Krishnan, a social epidemiologist at RTI International, has been nominated to the World Health Organization's Gender and Rights Advisory Panel.
The Indian American will be one of 12 panel members serving a three-year term.
The Gender and Rights Advisory Panel was set up in 1996 with the mandate to examine the Department of Reproductive Health and Research's work from a gender equality and human rights perspective, and to give guidance on these issues in the field of sexual and reproductive health.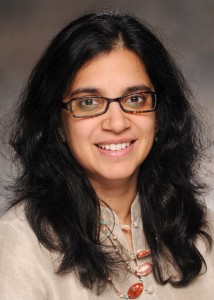 The views and recommendations of the panel are presented to the department's Scientific and Technical Advisory Group that reviews research and technical support activities and recommends priorities for the Department's future work.
Krishnan is a social epidemiologist specializing in community-based research in developing countries. For more than a decade, she has conducted research that aims to uncover the pathways through which gender inequalities lead to adverse health outcomes and health disparities and to develop and test interventions that promote health and gender equity.
Her studies focus on the intersections between gender inequalities, violence, and women's health over the life course.
She has received funding from the National Institutes of Health, private foundations, and the World Bank to conduct research on gender-based power and prevention of intimate partner violence, HIV, cervical cancer, and other adverse women's health outcomes, and to provide technical assistance for the development, implementation, and evaluation of women's health promotion programs.
Krishnan holds a doctorate and master's degree in epidemiology from the University of California at Berkeley. She is currently based in India and is RTI India's technical lead. Krishnan is also associate director of RTI's recently launched Global Gender Center.
In recognition of her research and community service, Krishnan a 2004 U.S. Presidential Early Career Award for Scientists and Engineers.
Krishnan has authored or co-authored book chapters, peer reviewed journal articles and technical reports focused on violence against women, HIV/AIDS, and gender inequities.
Source: IndiaWest