The Materials Research Society has named 22 members to be honored as Fellows for 2014 at the group's spring meeting April 21-25 at various venues in San Francisco.
Among the 22 to be feted is Indian American researcher Supratik Guha, director of physical sciences at IBM's Thomas J. Watson Research Center in Yorktown Heights, N.Y.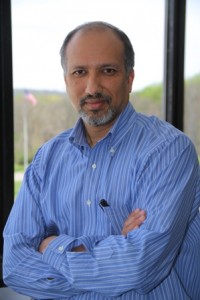 Guha is being recognized "for fundamental contributions to the materials science of high-k dielectrics that enable current electronic devices and future device scaling."
MRS honors members notable for distinguished accomplishments and contributions to advancement of worldwide materials research.
Guha is a member of the IBM Academy of Technology and an adjunct professor in applied physics and mathematics at Columbia University.
His research interests at IBM include nanoscale semiconductor materials science and exploration of new materials technologies on silicon platforms.
Guha has a Ph.D. in materials science from the University of Southern California, has authored more than 75 publications and book chapters and is the holder of 21 issued patents.
Source: IndiaWest