WASHINGTON, D.C. – Today, U.S. Senator Tim Kaine released the following statement in advance of India's national election:
"On April 7, 800 million Indians of astounding linguistic and religious diversity will head to the polls for India's 16th national election since independence. This will be the largest exercise of democracy in history.  On behalf of the United States Senate, I convey my admiration and best wishes to the people of India.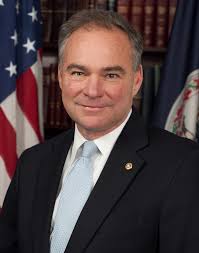 "As the world's oldest and largest democracies, the U.S. and India have a strong partnership grounded in common values and shared interests.   The partnership has grown to unprecedented levels over the past decade. The potential and promise of what President Obama has called the leading partnership of the 21st century is real:  bilateral trade has reached $100 billion, Indian companies have invested $17 billion in the U.S., 100,000 Indian students study in the United States, and a 3 million strong Indian-American community underpins the relationship.  This is a relationship that enjoys broad bipartisan support on Capitol Hill.  I'm a proud member of the India Caucus – among the largest in Congress – and am privileged to have jurisdiction over U.S.-India issues as chairman of the Senate Foreign Relations Subcommittee on Near Eastern and South and Central Asian Affairs.
"The United States will continue to work with the new government to further strengthen the ties between our two great democracies.  At a time of growing global challenges, our partnership is more crucial than ever to the peace and prosperity of Asia Pacific and beyond.  Governments come and go, ministers may change portfolios, but our people-to-people ties, democratic values and shared interests are enduring."

Source:  U.S. Senator Tim Kaine