As the Modi government tries to boost up the investment quotient in infrastructure, Prime Minister Narendra Modi himself is paying special attention to make his foreign policy more attuned to the demands for the same by developing a state wise focus approach which will promote greater engagement between Indian states and foreign countries rather on a country to country basis. This he believes will help the country immensely in the longer run.
Under this new focus, the foreign ministry will actively facilitate attempts by states to seek investments in infrastructure from abroad and at the same time encourage them to engage with relevant countries for developing business and cultural links and thus boost the state economy as a whole.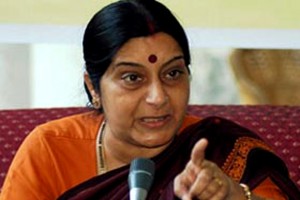 This new initiative was unveiled in Singapore by Sushma Swaraj, who is currently the Foreign Minister and she clearly listed state focus as one of the ways to promote ties with lot of countries including Singapore. To continue the same initiative, West Bengal Chief Minister Mamata Banerjee, Rajasthan Chief Minister Vasundhara Raje, Telengana Chief Minister K Chandrashekar Rao and their Andhra Pradesh counterpart Chandrababu Naidu later this month will also visit Singapore to throw more emphasis and spotlight on this initiative.
It has never been a secret that Modi has always wanted to overhaul the Ministry of External Affairs (MEA) even before he became PM and this may very well be his first step towards achieving that goal by asking the ministry to work in tandem with states over economic issues. When he had addressed a gathering of traders in Mumbai a few months before becoming the Prime Minister, he had said that the main purpose of overseas mission was to facilitate trade and business and not restricted to sending mundane dispatches about host countries.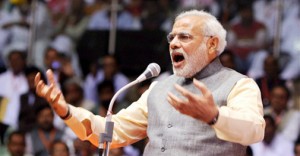 The state focus initiative, which is now a very important part of foreign policy, is a pointer to states participating actively in economic diplomacy. In Singapore, Swaraj shared a vision to build India-Singapore ties on what she described as a 5 S plank – scale up trade and investments, speed up connectivity, smart cities with focus on urban development and water management, skill development and state focus to promote engagement with Indian states.
"We look forward to Singapore companies to speed up connectivity and infrastructure projects in India, particularly, along the Delhi-Mumbai Industrial Corridor (DMIC), the Chennai-Bangalore Industrial Corridor and the North-East," said Swaraj, adding that Singapore could develop a virtual city or a ""little Singapore" somewhere along the corridor.
Modi's exemplary vision for 100 smart cities, as outlined in the annual budget, is also emerging as a major thrust area for the foreign ministry which is seeking expertise from abroad for implementing the humungous proposal.
The fact remains that not just Singapore, but a lot of other countries would be ideal role models for India. In fact, the advantage of having so many states in India and each state being unique in its topography and offerings can definitely give this initiative the required fillip. Larger countries like US, China and UK would be ideal countries to look up to just like India is considering Singapore. After all, when the vision is path breaking, then with the right implementation, the results sure should be nothing short of phenomenal. A new possibility awaits and newer collaborations are all set to spell a boom in the India US trade relations.