In a historical move, President Barack Obama nominated former state department official Richard Verma, an Indian-American, as the next US ambassador to India.
Prior to his appointment, Mr. Verma served in the Obama Administration as the Assistant Secretary of State for Legislative Affairs. In that capacity, he was Secretary of State Clinton's principal advisor on congressional affairs and successfully led the department through a number of key budget and policy-related battles. He played a lead role in securing the Senate's ratification of the New START Treaty with Russia, guided nearly 200 Presidential nominees through the Senate confirmation process, and oversaw and managed the Administration's response to several major congressional investigations. He was also the lead U.S. Administration negotiator handling the development and passage of the most recent set of comprehensive sanctions against Iran.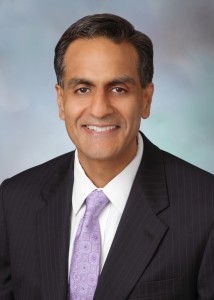 It was widely expected that America would announce a new ambassador to New Delhi before Prime Minister Narendra Modi's visit to the US this month. With Richard Verma's appointment as ambassador in Delhi, US state department's South Asia desk, which oversees relations with India, will have a very major Indian touch  to it. Nisha Biswal, an Indian-American from Gujarat, heads the desk and Atul Keshap, also of Indian descent — who served at the US embassy in Delhi, is one of her assistant deputy secretaries.
But Verma is not moving to Delhi anytime soon. His nomination has to be confirmed by Senate, where, however, he is not expected to encounter any major trouble or delay. He currently serves as senior counselor at Steptoe & Johnson and the Albright Stonebridge Group, founded and run by Bill Clinton administration officials including Madeline Albright.
Verma is also a senior national security fellow at the Center for American Progress, a Washington DC think tank.
Reference: Hindustan Times