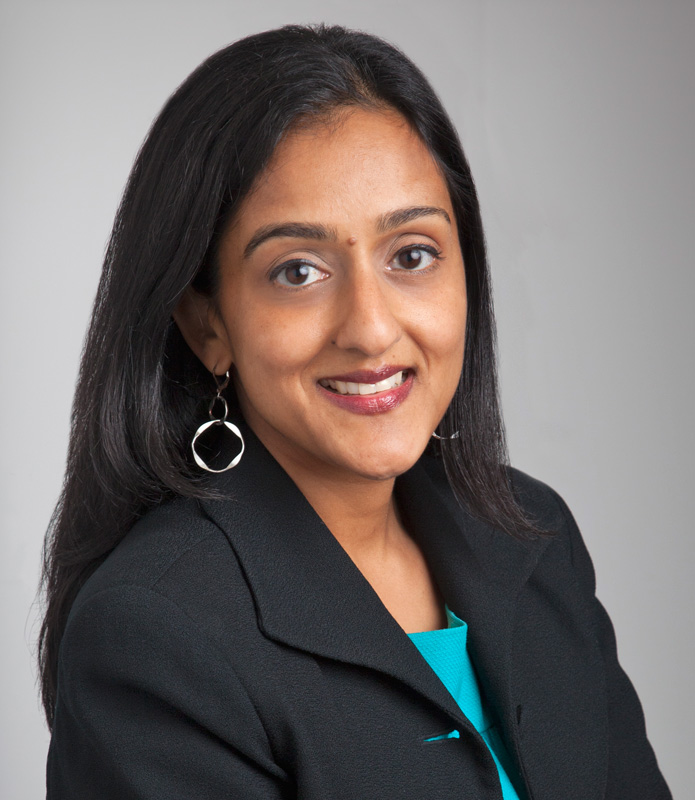 Indian-American Vanita Gupta, a top lawyer from American Civil Liberties Union, has been appointed to head the civil rights division of the U.S. Justice Department, becoming the first South Asian to hold this post.
President Barack Obama is expected to nominate Ms. Gupta to serve as the permanent Assistant Attorney General of Civil Rights in the coming months.
"Vanita has spent her entire career working to ensure that our nation lives up to its promise of equal justice for all," said Attorney General Eric Holder after he announced that Ms. Gupta will serve as Principal Deputy Assistant Attorney General and Acting Assistant Attorney General for the Civil Rights Division.
Ms. Gupta succeeds Molly Moran, who will become Principal Deputy Associate Attorney General.
She begins at the department on Monday, October 20.
"Even as she has done trailblazing work as a civil rights lawyer, Vanita is also known as a unifier and consensus builder. She has a knack for bridging differences and building coalitions to drive progress," Mr. Holder said.
Ms. Gupta, who was most recently the Deputy Legal Director of ACLU, has expertise on federal and state policing issues, immigration, and criminal justice reform.
She started her career with the NAACP Legal Defence and Educational Fund and has been active in supporting South Asian communities, including serving on SAALT's Council of Advisors.
South Asian Americans Leading Together (SAALT) applauded her appointment. "We look forward to working with her in the months and years ahead to address the range of civil rights issues that continue to face our nation," said Suman Raghunathan, executive director of SAALT.
Over her career, Ms. Gupta has earned a reputation for working closely and collaboratively with law enforcement, departments of corrections and across the political spectrum to advance smart policing and criminal justice reforms.
Through her work with the ACLU, she has been involved in reform initiatives around the country pertaining to federal and state policing, sentencing, drug policy and criminal law.
Her recent work has focused on building a bipartisan consensus to end overreliance on incarceration.
Ms. Gupta began her career as a lawyer with the NAACP Legal Defence and Educational Fund.
In addition to her work with the ACLU and NAACP Legal Defence Fund, she has taught civil rights litigation and advocacy clinics at New York University School of Law.
She received a B.A., magna cum laude, from Yale University and J.D. from New York University School of Law.
Source: The Hindu