Noting that India and America have made tremendous progress in bilateral relationship in a decade after signing the landmark civic nuclear deal, US Vice President Joe Biden stressed on stepping up the effort so as to make the next decade cusp of another sea change.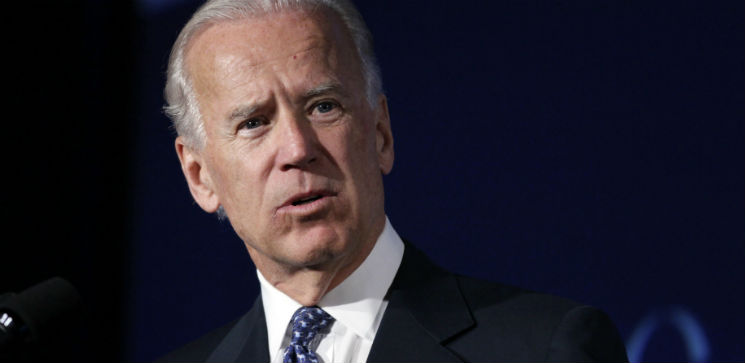 "It's on us to step up," Biden said at a dinner hosted jointly by the Confederation of Indian Industry and Carnegie Endowment for International Peace, a top US-think tank, to celebrate the 10th anniversary of the signing of the Indo-US civil nuclear deal.
Biden, who in 2005 was chairman of powerful Senate Foreign Relations Committee, played a key role in the Congressional passage of the civil nuclear deal. "We are on the cusp of a sea change decade," the Vice President said as he recounted the tremendous progress made by the two countries in the past one decade after the signing of the nuclear deal.
Citing example of the two countries' co-operation, Biden said, "India now conducts more military exercise with USA than any other country of the world. Sometimes we forget what we did. It took courage on the part of two leaders to take the steps together."
"And all of these would go to shape the next century, if we stay the course," he said as he listed out the progress made by the two countries in wide range of fields. The Vice President reiterated the goal of increasing bilateral trade to $500 billion in the years to come.
The historic civil nuclear deal, he said, was a vote for India not for civil nuclear cooperation. He praised the vision and determination of the leaders of the two countries for this. "Prime Minister (Manmohan) Singh ..
Describing co-operation in the field of climate change as a key aspect of this relationship, Biden exuded optimism about the Paris Summit later this year, with India being on board. He praised the leadership of Modi in this regard.
India, he said, is indispensable part of the Asia-Pacific rebalancing strategy of the Obama Administration. "We are working to make this vision a reality, he said.
The US, Biden added, is also looking to schedule a ministerial level tri-lateral meeting involving Japan and India this fall. What happens in Asia and the Pacific affects the US, he said adding that both India and the US have strong interest in maintaining freedom of navigation in the region.
In his speech, Biden also emphasised on protecting the rights of women, ethnic minorities and human rights.
Source: Focus News