Prime Minister Narendra Modi has "an opportunity" to not only reinvigorate India's economy, but also bring new energy to the Indo-US relationship, according to a top American lawmaker.
"Prime Minister Modi's historic victory has granted him a mandate unseen in decades. If Modi is successful, far more Indians will have an opportunity to unleash their abundant economic talent and potential, as Guajaratis have. He now has the opportunity to reinvigorate India's economy and bring new energy to US-India relations," Congressman Ed Royce said.
Royce, Chairman of the powerful House Foreign Relations Committee and former Co-Chair of the influential Congressional Caucus on India and Indian-Americans, in an op-ed to the ethnic India West newspaper wrote that he is optimistic that the mandate given to Modi will help India thrive economically, lifting countless people out of poverty.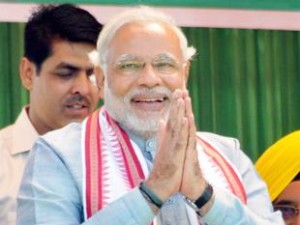 Praising Modi for his Gujarat model of development, Royce said under his leadership, Gujarat, home to a mere five per cent of the country's population, now accounts for nearly 25 per cent of all Indian exports.
"Modi's election as prime minister comes at a time when India's economy could use a boost. Once enjoying a GDP growth rate near 10 per cent, it is now growing at less than five per cent each year. Inflation also remains high due to bottlenecks in production and infrastructure, preventing companies from growing," Royce said.
to help us personalise your reading experience.
"Adding to these problems, India has one of the fastest growing workforces in the world, and is currently able to create only two million jobs per year for the 12 million people entering its workforce. To meet these challenges, a pro-business, pro-growth leader is needed," he wrote.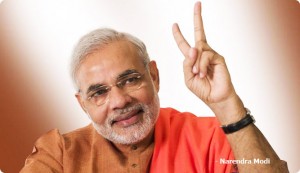 Royce said it is likely that Modi will focus on private enterprise, reduced bureaucracy, and stronger trade ties with major partners.
"Importantly, Modi met with Pakistani Prime Minister Nawaz Sharif on his first day as prime minister, stressing that the two sides could move trade ties immediately. These maneuvers should help jumpstart India's economy, but importantly, they will also place a much needed focus on improved trade," he said.
"Since 2001, US-India trade may have doubled every five years, but our economic relationship remains far below the scale of our markets. The value of US-India trade is still only one-seventh that of our trade with China, despite warm relations and numerous shared values. Modi's commitment to cut the red tape that has long plagued our trade relationship gives reason for hope that our economic partnership will flourish," Royce said.
Source: Indian Express