The Marshall Aid Commemoration Commission announced Dec. 3 that Kirin Sinha of the Massachusetts Institute of Technology and Ahmad Nasir of the United States Military Academy were among the winners of the 2014 Marshall Scholarships chosen by eight regional committees.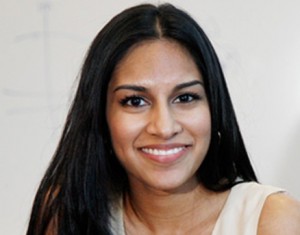 Sinha, originally from Denver, Colorado, is graduating this spring with a bachelor's degree in theoretical math and electrical engineering and computer science, with a minor in music. She has worked with mathematics professor Scott Sheffield on decision theory and is currently working with professor of applied mathematics John Bush on hydrodynamic quantum analogs, or the wave behavior of water droplets.
The Marshall Scholarship will allow Sinha to pursue two master's degrees, in mathematics and in advanced computer science, at Cambridge University. Sinha will also introduce her nonprofit SHINE—a program that integrates dance and math tutoring to help girls gain confidence in math—to the U.K. While at MIT, Sinha dances professionally with the Triveni School of Dance in Brookline.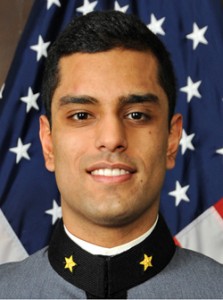 "It's been my delight to have had Kirin Sinha as my undergraduate advisee in mathematics for the last three years," Victor Guillemin, a professor of mathematics, stated in a press release. "Not only has she maintained an impeccable record in her math and other courses, but she also has wide-ranging non-course-related interests as well."
Nasir, an American politics and Arabic double major, has worked as a congressional intern, studied abroad in Morocco and participated in a cultural exchange with the Sultanate of Oman.
He is interested in studying military-to-military relations, and the Middle East and South Asia.
Nasir aspires to be a South Asian Foreign Area Officer in the U.S. Army and hopes to use his education and military experience to help bridge the divide between U.S. and foreign military officers to forge stronger bilateral relationships.
"Winning the Marshall scholarship offers me the unique opportunity to continue developing as a leader and will undoubtedly help me cultivate the skills necessary to be a soldier-diplomat in the U.S. Army by interacting with some of the brightest young people from the U.S. and around the world," Nasir said in a press release.
"This scholarship will continue to reinforce my commitment to public service through the military and other pursuits as well."
The scholarship covers the cost of tuition, books, travel and living expenses while in England.
This year marks the 60th anniversary of the Marshall Scholarship, which is given by the British Parliament as a national gesture to the people of the United States for aid received after World War II under the Marshall Plan.
Source: India West