The US Senate has confirmed an Indian-American Arun M Kumar to a key administration post that would make him responsible for foreign trade.
"I am pleased that the US Senate has confirmed Arun Kumar as Assistant Secretary of Commerce and Director General of the United States and Foreign Commercial Service at the International Trade Administration (ITA)," Commerce Secretary, Penny Pritzker, said.
"In this role, he will lead the agency's efforts to assist and dvocate for US companies in international markets. Promoting US trade and investment is crucial to remaining globally competitive, which is a key priority of our 'Open for Business Agenda'," the Commerce Secretary said.
The nomination of Mr Kumar, till recently a partner and member of the Board of Directors at KPMG LLP, was confirmed by the Senate by a voice vote.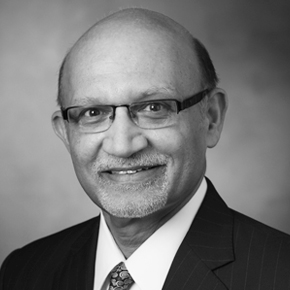 From 2005 until his retirement in September 2013, Mr Kumar led the firm's West Coast Finance Management Consulting practice.
He also led the firm's US-India practice from 2007 to 2013. Mr Kumar joined KPMG in 1995 as a Finance Management Leader.
From 1993 to 1995, he was the founder and CEO of Planning & Logic, Inc, a software company.
Mr Kumar received a Bachelor of Science in Physics from the University of Kerala in India, and an SM in Management from the Sloan School of Management, the Massachusetts Institute of Technology (MIT) in the US.
Source: NDTV