As India's national elections reach the finishing line, it is an opportune time to repair relations with the U.S. that were strained by the arrest of Indian diplomat Devyani Khobragade in New York in December. But there's a big catch: Washington's uneasy relationship with the man expected to become India's next prime minister. Should the BJP win, Narendra Modi, a once-highly polarizing figure, will certainly become Prime Minister of one of the world's biggest economies.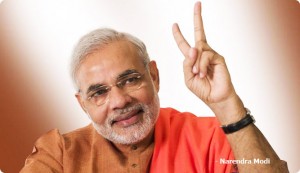 But it is not the future, but Modi's past that presents a challenge for the United States. Hindu nationalist leader Narendra Modi was denied a U.S. visa in 2005 for alleged complicity in religious riots in 2002 that killed more than 1,000 Muslims. Exit polls display Bharatiya Janata Party and its allies with an unbeatable lead over the ruling Congress party and its allies after voting ended Monday thus reducing the final results to a mere formality. Once Modi takes the oath, the visa issue will no longer exist and U.S. will have to welcome Modi with open arms as there is too much at stake when it comes to the relationship between the two countries and such trivial issues will have to be done away with for the greater good.
It was in the month of February, when, for the first time in Modi's decade-long tenure as the Chief Minister of Gujarat that the U.S. ambassador visited him. U.S. since then has gone on record and has always said that whoever is elected India's next leader would be welcome to the U.S., leaving little doubt that if Modi becomes Prime Minister, he could visit Washington whenever he wishes to.
On Monday, U.S. President Barack Obama congratulated India on its national election and said the U.S. will work closely with India's next government."We look forward to working with the leaders chosen by the Indian people to advance this important partnership and to set an ambitious agenda," State Department spokeswoman Jen Psaki said.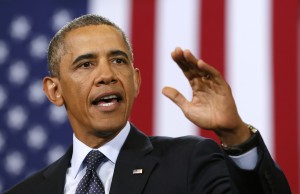 This very clearly means U.S. will accept whoever the citizens of India give their mandate to. But the U.S. will not be wrong if they think that Modi may hold a grudge against them for the visa denial, which may put a spanner when it comes to bilateral ties.
But Modi has always said that the BJP will look forward to further strengthen the partnership between India and the U.S. and build on the foundations laid by Atal Behari Vajpayee (Former India Prime Minister and BJP Leader) years back, although not much has been mentioned about it during his campaign. On the other hand, the successor to Powell, who is resigning, could play an important role in trying to build a strong bond with the new Prime Minister.
"Obama has yet to nominate a replacement, but India will look for someone close to the White House", said Sanjay Puri, chairman of the U.S.-India Political Action Committee, which has helped organize trips by senior BJP officials to the U.S. He's also urging an early White House invitation for the next Indian leader. "This relationship needs some love right now," Puri said.