For the past few years, Indians have bemoaned the Obama administration's apparent propensity to conduct a 'transactional' relationship rather than a 'strategic' one. For many this began with the inability to answer an unspoken American question, 'What have you done for me lately?' Others used it to pass the buck from the appalling policy paralysis that gripped Manmohan Singh's government.
Across the pond, the US was rapidly logging out of India, with US companies on the warpath, paying millions to lobbyists to slam India on Capitol Hill, an immigration bill severely impacting India's companies, basically a 5% economic growth rate sucking the energy out of American interest in India.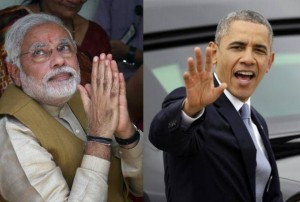 In the past two years, India and the US have not held a defence dialogue, even though defence has been a mainstay of the relationship, and don't get people started on high technology. A defence technology initiative went AWOL when key officials in Pentagon all quit — it's taken the US months to replace them. Close consultations on East Asia and Africa fell silent.
The US ability to read tea leaves was at an all-time low on Prime Minister Narendra Modi. Suddenly there appears to be new energy.
The Modi-led government promises three things: economic growth, efficient governance and a new mantra of 'skills, scale, speed'. The US rushed in with an invite to Washington in September, making it clear they don't do this for everyone. Modi has shelved his personal grouse for national interest. He is headed for Washington and is ready to pick up the dropped ball.
Washington will be dealing not only with a pragmatic leader, but also the ultimate transactional Indian leader, more interested in outcomes than philosophical niceties. In another equally interesting reversal, New Delhi has gotten over its paralysis but Washington remains mired in deep political gridlock.
The US will also be heading to its midterm elections in November — Republicans are likely to retain control of the House of Representatives but it's the election to 36 seats in the Senate that will be important. If Republicans can score here, we're looking at a deeper gridlock with no quarter for the Obama administration. In other words, Barack Obama could become a more weakened president by year end, even with two more years at the helm.
India has a unique opportunity to craft relations with the US, one where India can take the initiative. By playing it right, Modi can give Obama one of his few successful legacies as he walks into the sunset.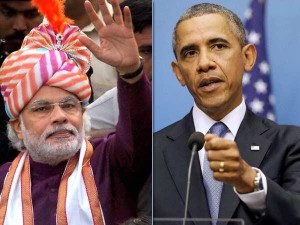 What should India focus on? One of the new government's big priorities is energy and here, despite the promise of renewables, India is likely to remain dependent on coal for a long time. As the US moves out of coal due to its gas bonanza, India could successfully negotiate for clean coal technology to get more bang for the buck from our high ash coal. This could be one of those low-hanging fruits everyone is looking for.
Second, by mid-2015, the world will be negotiating a biggie on climate change. India should get in ahead to work out a composite deal on renewables and mitigating technologies for a climate agreement. The US is India's best option because India does not want to be stuck with China in the climate change grand bargain. Third, we should pick up the pieces of the defence technology initiative. Modi has promised to throw open defence production to private players and foreign investment terms may be liberalised sooner rather than later. We would need to address both ends of the manufacturing spectrum, but if we want to be a significant player in the years to come building specialisations will be key.
Susan Rice, US national security adviser, spelt out her country's priorities at the Aspen US-India strategic dialogue earlier this year. First, the US and India should work on a bilateral investment treaty. Second, India should do away with "local content policies that are meant to stimulate domestic manufacturing but actually end up discouraging investment". India, she said, should build tougher IPR laws — "If companies are not confident that their intellectual property rights will be protected, it works to disincentivise innovation."
Taking off from Obama's speech to Parliament, Rice recommended India and the US work together in the UN Human Rights Council on Sri Lanka's reconciliation, "ensuring that the rights of women, members of ethnic and religious minority groups, and those in the LGBT community are protected". Lastly, on international security, Rice suggested closer cooperation on Afghanistan and East Asia. Here India would need greater clarity from the US about its intentions in Pakistan, and on the future of US's so far overhyped rebalance to Asia. Rice's laundry list is typical of the Obama administration's finger-wagging and woefully short on specifics.
But while Narendra Modi works on optimising Indian interests in crafting a better relationship with the US, he would do well to study Obama as a cautionary tale. Like Modi, Obama rode the tide of a broken economy, popular aspirations for a better economy, and the promise of resurrection of American leadership in a changing world. Halfway through his second term, Obama presides over a spluttering economy, his legacy of healthcare spluttering, looking at foreign policy disasters galore. His poll ratings now compare to Bush at his nadir. Modi is at the beginning of a similar journey, where Indians want him to walk on water. He doesn't want to end up like Obama.
Author: Indrani Bagchi
Source: The Economic Times