Washington:  Prime Minister Narendra Modi, once denied a visa to enter the United States over massacres of Muslims, is expected to receive the honour of addressing a joint session of the US Congress during a visit to Washington in September.
California Republican Ed Royce, chairman of the House of Representatives Foreign Affairs Committee, wrote to House Speaker John Boehner on Friday and asked that he invite Mr Modi to address a joint session of the House and Senate during his trip.
"In every aspect – whether it be in political, economic or security relations – the United States has no more important partner in South Asia," the letter said. "It is not an overstatement to say that the US-India relationship will be one of the defining partnerships of the 21st century."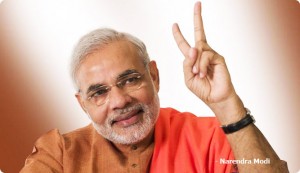 Mr Boehner's office did not immediately announce a response to the letter, which was also signed by North Carolina Republican Representative George Holding. Congressional aides said they expected an invitation would be issued to the Mr Modi.
The administration of President George W Bush denied Mr Modi a visa in 2005 under a 1998 US law barring entry to foreigners who have committed "particularly severe violations of religious freedom."
In 2002, when Mr Modi had just become Gujarat's chief minister, more than 1,000 people, mostly Muslims, were killed in sectarian riots in the state. Mr Modi denied any wrongdoing. India's Supreme Court ruled in 2010 he had no case to answer.
President Barack Obama congratulated PM Modi on his election victory in mid-May and invited him to the White House. (Read)
The United States, which sees India as a natural ally and potential counterbalance to China in Asia, is eager to expand business and security cooperation with the Modi government.
However, the relationship has failed to live up to that billing, due to bureaucratic and regulatory obstacles in India to expanded business ties and a political dispute over US' treatment of an Indian diplomat accused of mistreating her nanny, which some analysts blamed on a lack of policy focus by the Obama administration.
Foreign heads of states and heads of government have been invited to address joint meetings of Congress since the early 1800s, normally to underscore their countries' close allegiance with the United States.
The last such address was South Korean President Park Geun-hye's more than a year ago, on May 8, 2013.
Source: NDTV.com