About the Event
On July 30th, 2014, USINPAC organized a Congressional Briefing on US Liquefied Natural Gas (LNG) Exports to India at  the United States Capitol Visitor Center Room, Washington D.C.
The purpose of the briefing was to inform offices of lawmakers and thought leaders about the tremendous potential for US LNG exports, the nature and scope of the LNG import market in India, how LNG can advance energy security, a critical US foreign policy goal in the region, and ways to expedite LNG trade between the two largest democracies of the world.
The briefing mainly focused on the following key points:
• Significance of India as a trade partner of the US in LNG exports
• The DOE-FERC licensing process for approval of US LNG exports
• Potential for Legislative action to expedite US-India LNG trade
Speakers at the Briefing 
Congressman Ted Poe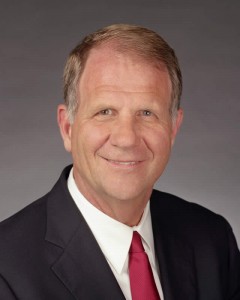 Congressman Ted Poe is a leading advocate in Washington for limited government, free markets, low taxes and individual liberty. Rep. Poe serves on the House Judiciary Committee, and the Foreign Affairs Committee as Chairman of the Subcommittee on Terrorism, Nonproliferation and Trade. He has been a champion of LNG exports  and recently introduced a bill that would require the Department of Energy to expedite and approve exports of natural gas.
Congressman Pete Olson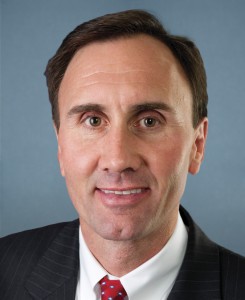 Congressman Pete Olson represents the 22nd District of Texas in the U.S. House of Representatives and also serves on the House Energy & Commerce Committee. The Energy & Commerce Committee has wide jurisdiction over the energy, healthcare, and telecommunications industries and Rep. Olson's contribution towards the LNG initiative has been immense.
 Congressman James Lankford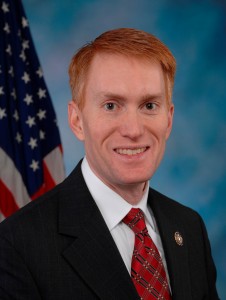 Congressman James Lankford is the U.S. Representative for Oklahoma's 5th congressional district. From EPA regulations on the energy industry to the negative impact of regulations on banks and financial institutions, Congressman Lankford has always believed in making an impact and resolving issues. He is dedicated to freeing up business to grow and add jobs and take the United States to a bigger economic platform.
Erik Milito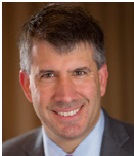 Erik Milito is the director of Upstream and Industry Operations for the American Petroleum Institute. Mr. Milito's work covers regulatory and legislative matters related to domestic exploration and production, including access to domestic oil and natural gas resources both onshore and offshore. Prior to his current position, Mr. Milito has served as API's managing counsel covering a host of legal issues, including oil and natural gas leasing, royalties, environment, fuels, transportation, safety, and civil justice reform.
Sadanand Dhume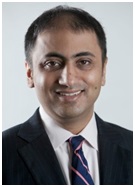 Sadanand Dhume is a Resident Fellow at the American Enterprise Institute, where he writes on South Asian political economy, foreign policy, business, and society, with a focus on India and Pakistan. Mr. Dhume has served as India bureau chief of the Far Eastern Economic Review and as Indonesia correspondent of FEER and the Wall Street Journal – Asia, and is currently a South Asia columnist for the Wall Street Journal.
Dr. W. David Montgomery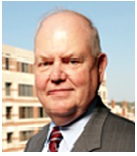 Dr. Montgomery is an expert on the economic issues associated with climate change policy, and testifies as an expert witness in state and federal courts on antitrust and damages cases dealing with petroleum and natural gas markets. His scholarly work is frequently published in peer-reviewed journals, and Congressional committees have requested his testimony on climate change, issues affecting oil and gas markets, and other energy market and environmental issues on numerous occasions. He advises clients on the strategic implications of changes in energy and environmental policies and energy markets.
Dr. Michael E. Canes


Dr. Michael Canes is a Distinguished Fellow at the Logistics Management Institute (LMI) in McLean, VA, where he conducts research on energy and environmental matters. While at LMI he has directed the LMI Research Institute and was a contributing author to the 2008 Defense Science Board study of Defense Department energy strategy, "More Fight – Less Fuel." Prior to coming to LMI, Dr. Canes was Vice President and Chief Economist of the American Petroleum Institute, where he served for 25 years. At API, Dr. Canes was responsible for the Institute's economic research and statistical publications, and was frequently interviewed and quoted in trade and public media.
Ankit Desai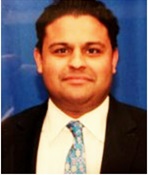 Ankit Desai joined Cheniere Energy, LLC from MWW Group where he served as a Senior Vice President and Strategic Counsel, managing the business portfolios and developing business leads for the privately-held and politically-active public affairs firm. Prior to his engagement with Cheniere, Mr. Desai held senior stations with the Health Information Center, an organization designed to promote the Affordable Care act, and with the life science venture capital firm Third Security, where he acted as Managing Director of the firm's corporate communications and public relations enterprises.
Sandra E. Safro (Speaker & Moderator)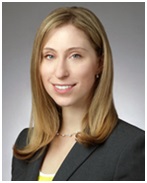 Ms. Sandra Safro is an associate at K&L Gates ,Washington, D.C. office. She focuses her practice on regulatory, policy, and transactional issues related primarily to natural gas, liquefied natural gas (LNG), and oil. Ms. Safro regularly advises on matters related natural gas commodity and pipeline transportation issues, as well as issues related to the import and export of LNG, including commercial agreements related to terminal capacity, developments on Capitol Hill, and proceedings before the Federal Energy Regulatory Commission (FERC) and the Department of Energy (DOE).
To read the related Press Release, click here
To read the related media coverage of the event, click here
To see the event pictures, click here
To know more about USINPAC's role in expediting LNG exports to India, visit www.usinpac.com/LNG-Initiative/