Contributions to American culture by Indian Americans are highlighted in "Beyond Bollywood: Indian Americans Shape the Nation," an exhibition by the Smithsonian Asian Pacific American Center opening Feb. 27 at the National Museum of Natural History.
With seven sections occupying 5,000 square feet, there's a bigness to the exhibition reflecting the size of the subcontinent, and more than 200 years of history. Photos, art and artifacts will explore the muscle Indian Americans put into the nation's railroads and infrastructure, their professional concentrations and achievements, and cultural, religious and civil rights highlights.
"We wanted a title that people have a reference for, but this is not about Bollywood," says curator Masum Momaya. "The exhibition is going to take you beyond what you know about Indians and Indian Americans," though its color and design draw on Bollywood aesthetics. "The main wall colors are mango, magenta and bright plum. . . . Our culture is vibrant, so we wanted the gallery to reflect that."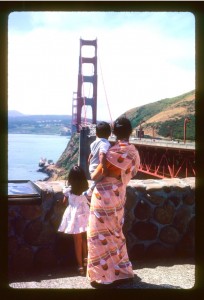 A focal point of the exhibition will be a dress by designer Naeem Khan worn by First Lady Michelle Obama at the White House's Governors Dinner in 2012.
According to the 2010 Census, 17 million people in the United States are of Asian and Pacific Islander descent and by 2050, that it's expected to be 41 million. Members of the Indian American community approached the Smithsonian about doing an exhibition in 2008, and curators began a concentrated effort to collect Indian American artifacts from around the country. The Smithsonian's 137 million-object collection had objects from India, but few from Indian Americans.
The exhibition will begin with migrants not only from India, but Indians from the Caribbean, Africa and even South America; a population widely spread throughout the British Empire, of which India was once a part. It includes early immigration history as well as a look at Indian Americans' concentration as cab drivers, motel and small business owners, doctors and software engineers.
In looking at fields in which Indian Americans are concentrated professionally, "we went for the most stereotypical ones with the idea of dismantling the stereotypes," Momaya says.
"Arts and Activism" explores Indian Americans contributions to social justice movements, and a section on religion and spirituality looks specifically at yoga. But it will probably be the section on Indian American cultural contributions — food, fashion, dance, music — that will be the most easily recognizable and feel most resonant. A re-creation of a dining table found in an Indian American family home will feature eight place settings with each symbolizing a moment in food history. These includes the first Indian American restaurants, cookbooks and when grocery stores began selling Indian food.
And because so much food history is about family, ritual and lore, the section will have place settings on Thali — the Indian plates that travel well, hold piles of food and last decades. The American dish equivalent, Corelle dinnerware will be on the other side of the table. Indian Americans have "a cultural attraction to Corelle ware," Momaya enthuses. She still has a set her parents gave her when she went to college. It was inexpensive, durable and families owned "one of three patterns that reminded people of India. Its texture, nuance, emotional resonance. People come in and see it and say wow, I have that same set of dishes in my cupboard today. It's passing on history in a material sense, but also in terms of memory."
Khan, who designed Michelle Obama's one-shouldered, sequin- and crystal-embellished gown, hails from a centuries-long line of garment embroiderers from India's Mughal Courts. Throughout the exhibition, that blending of very old, very traditional hallmarks of Indian culture will show up repeatedly, and in surprising ways, in American history and iconography.
"I see this exhibition as American history, not just Indian American history," says Momaya. "There are so many parallels."
"Beyond Bollywood: Indian Americans  Shape the Nation" opening Feb. 27 runs through Feb., 2015 at the National Museum of Natural History, 10th St. and Constitution Ave. NW, Washington. 202-633-1000. www.mnh.si.edu.