Ambassador Rajendra M. Abhyankar
Ambassador Rajendra Abhyankar is a professor of Practice of Diplomacy at the School of Public and Environmental Affairs, Indiana University, Bloomington. Apart from this, Professor Abhyankar also has had a long and varied career as an Indian diplomat. Post his retirement in 2005, he has been working in the areas of academics, corporate philanthropy, consulting and international Track II dialogues. His research interests are international relations and diplomacy, its practice and multiple dimensions. He is currently researching a book on Syria.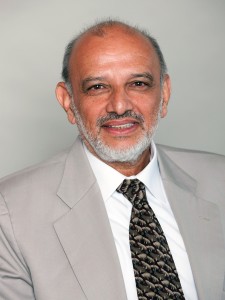 Ambassador Rajendra Abhyankar retired from the Indian diplomatic service in August 2005 as India's Ambassador to the European Union, Belgium and Luxembourg. He was Secretary, Ministry of External Affairs, Government of India, New Delhi from 2001 to 2004.
In a thirty-seven year long career, he was also Ambassador to Cyprus, Azerbaijan, Syria and Turkey; Deputy High Commissioner of India to Sri Lanka; and Consul General in San Francisco from 1998 to 2001.
Since retirement, he has been Director/Professor, Centre for West Asian (Middle East) Studies, Jamia Millia Islamia University, New Delhi; Director/Adviser, The Asia Foundation's program in India and President, Hinduja Foundation, Mumbai. He holds positions on a number of philanthropic and charitable foundations. He is a frequent speaker at universities and think-tanks round the world and contributes regularly to newspapers and journals in international issues.
He speaks French, Italian, Greek, Turkish and Arabic apart from four Indian languages.
Sidharth Nath Singh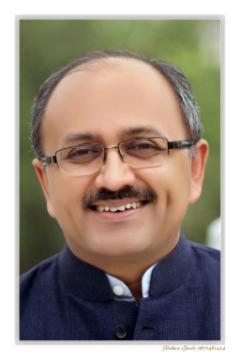 Shri Sidharth Nath Singh is a BJP National Secretary & WB Incharge. He is the grandson of Lal Bahadur Shastri and an influential BJP leader.
Seshadri Chari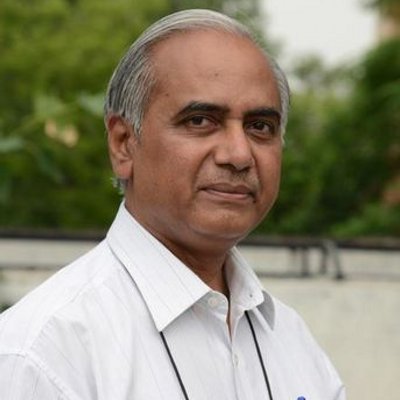 Shri Seshadri Chari is a noted social activist and thinker. He has been the editor of the Organiser weekly. A regular speaker at intellectual debates & discussions, Shri Chari has also been member of the National Executive of the Bharatiya Janata Party.
Dr. Ajay Chhibber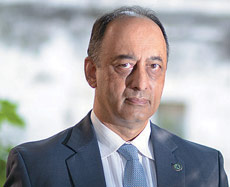 Ajay Chhibber is Visiting Scholar at the Institute of International Economic Policy, Elliott School of International Affairs, George Washington University. He was India's first Director General of Independent Evaluation with the status of Minister of State. Prior to this he was based in New York as UN Assistant Secretary-General and Assistant Administrator at the United Nations Development Programme (UNDP) and head of its Asia-Pacific Bureau. He worked at the World Bank for almost 25 years in senior positions managing its programs in Vietnam and Turkey and in Indonesia and the Pacific. He was the lead author of the seminal work on Governance at the World Bank, the 1997 World Development Report on the Role of the State. He has published widely including five books on economic development and many articles in international journals and in major newspapers. He has a Ph.D from Stanford University, a Masters from the Delhi School of Economics. He attended advanced management programs at Harvard University and at INSEAD, France. He has also taught economics at Georgetown University and the University of Delhi.
Yogendra Kumar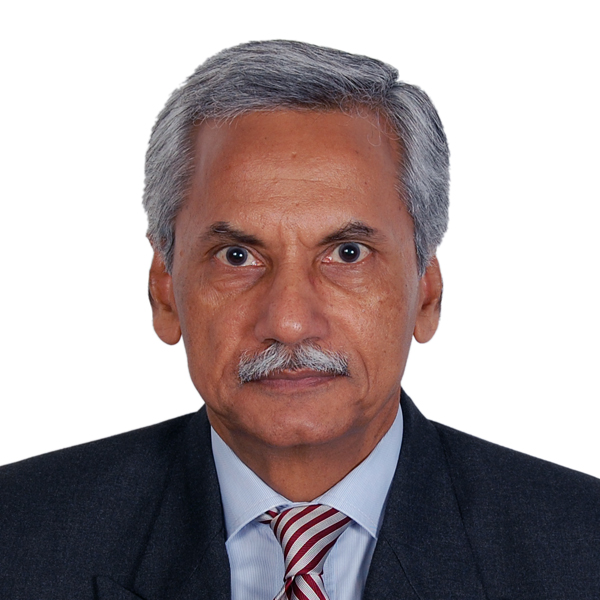 Mr. Yogendra Kumar was the Desk Officer for Eastern Europe, Sri Lanka and Maldives, Economic Affairs, Ministry of External Affairs, New Delhi. From the year 1979 to 1981 he was the Third Secretary/Second Secretary, Embassy of India, Moscow and from the year 1981 to  to 1984 Under Secretary (Desk Officer) for Eastern Europe, Ministry of External Affairs, New Delhi.  Yogendra Kumar was the Additional Secretary [Multilateral Economic Relations], Ministry of External Affairs, New Delhi and also served Ambassador of India to the Philippines with concurrent accreditation to Palau, Federated States of Micronesia and the Marshall Islands. His compulsory foreign language is Russian which he speaks fluently and also has familiarity with Tajik language.
Dr. Richard Weitz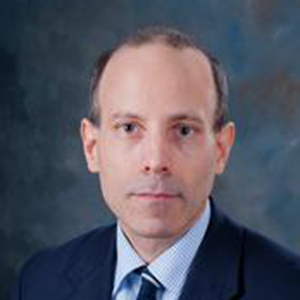 Richard Weitz, is Senior Fellow and Director of the Center for Political-Military Analysis at Hudson Institute. His current research includes regional security developments relating to Europe, Eurasia, and East Asia as well as U.S. foreign and defense policies. Dr. Weitz is also an Expert at Wikistrat and a non-resident Adjunct Senior Fellow at the Center for a New American Security (CNAS).  Before joining Hudson in 2005, Dr. Weitz worked for shorter terms at the Institute for Foreign Policy Analysis, Center for Strategic and International Studies, Defense Science Board, Harvard University', and other research institutions, and the U.S. Department of Defense. Dr. Weitz is a graduate of Harvard University (Ph.D. in Political Science), Oxford University (M.Phil. in Politics), the London School of Economics (M.Sc. in International Relations), and Harvard College (B.A. with Highest Honors in Government), where he was elected to Phi Beta Kappa. He is proficient in Russian, French, and German.
Dr. Weitz has authored or edited several books and monographs, including Turkey's New Regional Security Role: Implications for the United States (Strategic Studies Institute of the US Army War College, 2014),  Rebuilding American Military Power in the Pacific (Praeger, 2013), Global Security Watch—China (Praeger, 2013), two volumes of National Security Case Studies (Project on National Security Reform; 2012 and 2008); War and Governance: International Security in a Changing World Order (Praeger, 2011); The Russian Military Today and Tomorrow: Essays in Memory of Mary FitzGerald (Strategic Studies Institute, 2010); Global Security Watch—Russia (Praeger, 2009); China-Russia Security Relations (Strategic Studies Institute, 2008); Kazakhstan and the New International Politics of Eurasia (Central Asia-Caucasus Institute, 2008); Mismanaging Mayhem: How Washington Responds to Crisis (Praeger, 2008); The Reserve Policies of Nations: A Comparative Analysis (Strategic Studies Institute, 2007); and Revitalising U.S.–Russian Security Cooperation: Practical Measures (International Institute for Strategic Studies, 2005). Mary C. FitzGerald
To read more about Dr. Richard Weitz, Click here
Dr. Nirvikar Singh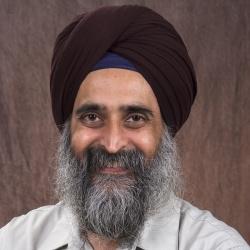 Nirvikar Singh is Professor of Economics and Sarbjit Singh Aurora Chair of Sikh and Punjabi Studies at UCSC, where he also directs the Center for Analytical Finance. He has been a member of the Advisory Group to the Finance Minister of India on G-20 matters, and has served as Consultant to the Chief Economic Adviser, Ministry of Finance, Government of India. He organized one of the first major US conferences on Indian economic reform. He received his PhD from the University of California, Berkeley, and his BSc and MSc from the London School of Economics, where he was awarded the Allyn Young Prize, Gonner Prize and Ely Devons Prize. Professor Singh's current research topics include entrepreneurship, information technology and development, electronic commerce, business strategy, political economy, federalism, economic growth and the Indian economy. He has authored over 100 research papers and co-authored or edited four books: Joint Ventures, International Investment and Technology Transfer; The Political Economy of Federalism in India; Waiting to Connect: India IT Revolution Bypasses the Domestic Industry; and The Oxford Handbook of the Economics of the Pacific Rim. He has also served as an advisor for several startups and knowledge services firms in Silicon Valley and in India.
Dr. Evan A. Feigenbaum
Evan A. Feigenbaum is a nonresident senior associate in the Asia Program at the Carnegie Endowment for International Peace. Based in Chicago, he is also a vice chairman of the Paulson Institute, an independent center, located at the University of Chicago, established by former Treasury secretary and Goldman Sachs CEO Hank Paulson. Initially an academic with a PhD in Chinese politics, Feigenbaum's career has spanned government service, think tanks, the private sector, and all three major regions of Asia.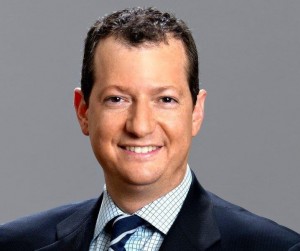 From 2001 to 2009, he served at the U.S. State Department as deputy assistant secretary of state for South Asia (2007–2009), deputy assistant secretary of state for Central Asia (2006–2007), member of the policy planning staff with principal responsibility for East Asia and the Pacific (2001–2006), and an adviser on China to Deputy Secretary of State Robert B. Zoellick, with whom he worked closely in the development of the U.S.-China senior dialogue.
During the intensive final phase of the U.S.-India civil nuclear initiative from July to October 2008, he co-chaired the coordinating team charged with moving the initiative through the International Atomic Energy Agency Board of Governors and the Nuclear Suppliers Group and then to Congress, where it became the U.S.-India Nuclear Cooperation Approval and Nonproliferation Enhancement Act. He negotiated agreements with the governments of Kazakhstan and Turkmenistan and also has extensive policy experience with North and South Korea and Japan. He received three individual and two group superior honor awards from the State Department.
Following government service, Feigenbaum was senior fellow for East, Central, and South Asia at the Council on Foreign Relations as well as head of the Asia practice group and a director at Eurasia Group, a global political risk consulting firm. Before government service, he worked at Harvard University (1997–2001) as lecturer on government in the faculty of arts and sciences and as executive director of the Asia-Pacific Security Initiative and program chair of the Chinese Security Studies Program in the John F. Kennedy School of Government. He taught at the U.S. Naval Postgraduate School (1994–1995) as lecturer of national security affairs and was a consultant on China to the RAND Corporation (1993–1994).
He is the author of three books and monographs, including The United States in the New Asia (CFR, 2009, co-author) and China's Techno-Warriors: National Security and Strategic Competition from the Nuclear to the Information Age (Stanford University Press, 2003), as well as numerous articles and essays.
Dr. Prahlad K. Basu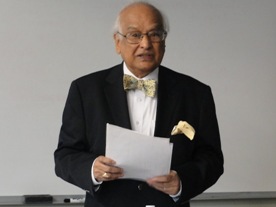 Dr Basu is currently the chairman of Strategic Management Group of India. He was the director of Cambridge AMP from 2004 to 2009 in the UK and was also the Director General of the Bureau of Public Enterprises from 1979 to 1982. Dr Basu has been a Permanent Secretary to the Government of India in the Ministries of Steel, Mines and Programme Implementation from the year 1982 – 1990 and Chairman, Indian Institute of  Management, Calcutta(1984-90). Dr Basu was also Chairman of the National Aluminum Co. Ltd.,  Managing Director of Shipping Corporation of India as well as Independent Director on various Boards in the U.K. (like Dresden Kleinwort Benson) and India (like Tata Steel, Tata Chemicals, Tata Tea & several other companies).
Dr. Varadarajan V. Chari

Dr. Varadarajan V. Chari is professor of economics and the Paul W. Frenzel Land Grant Professor of Liberal Arts at the University of Minnesota. He is the Founding Director of the Heller-Hurwicz Institute at the University of Minnesota and an Adviser to the Federal Reserve Bank of Minneapolis. He received a Bachelor of Technology in Chemical Engineering from the Indian Institute of Technology, Bombay in 1974, and his Ph.D. from Carnegie-Mellon University in 1980. He was on the faculty of the J. L. Kellogg Graduate School of Management, Northwestern University from 1980-1986 and from 1992-1994 as Harold H. Hines, Jr. Professor of Risk Management. He was at the Federal Reserve Bank of Minneapolis from 1986-1992 where he eventually became senior research officer and economic advisor. He was chair of the Economics Department from 1997-2000 and President of the Midwest Economics Association from 2006 to 2007. He has served on the Board of Editors of many journals, including Econometrica, the Journal of Economic Literature and the Journal of Economic Perspectives. In 1998, he was elected fellow of the Econometric Society and was named Scholar of the College by the College of Liberal Arts, University of Minnesota in 2008. His research interests are in fiscal and monetary policy, public finance, banking and international economics.
Dr. Yoginder K. Alagh 

Dr. Yoginder  K.  Alagh  is currently Chancellor, Central University of Gujarat  and Nagaland University and Vice Chairman of Sardar Patel Institute of Economic and Social Research.  He is a Trustee of the Rajiv Gandhi Foundation and a member of the Council of the Nehru Memorial Museum and Library. He was Minister of Power and for Planning & Programme Implementation with additional charge of the Ministry of Science & Technology.  He has been Member, Planning Commission, Chairman, Bureau of Industrial Costs and Prices and Secretary to the Government of India and is currently an independent Director of Tata Chemicals, Shri Cements, Rallis, Somany Ceramics and Star Agri.  He is Member of the Managing Board of SANDEE (South Asia Network of Development Economists). He holds a Doctoral Degree in Economics from the University of Pennsylvania and Master's Degree in the same subject from that University and the University of Rajasthan.  He has taught Economics at the University of Rajasthan, Indian Institute of Management, Calcutta, University of Jodhpur, Swarthmore College and the University of Pennsylvania.
Frederic Grare

Frederic Grare is senior associate and director of Carnegie's South Asia Program. His research focuses on South Asian security issues and the search for a security architecture. He also works on India's "Look East" policy, Afghanistan and Pakistan's regional policies, and the tension between stability and democratization, including civil-military relations, in Pakistan.
Prior to joining Carnegie, Grare served as head of the Asia bureau at the Directorate for Strategic Affairs in the French Ministry of Defense. He also served at the French embassy in Pakistan and, from 1999 to 2003, as director of the Centre for Social Sciences and Humanities in New Delhi. Grare has written extensively on security issues, Islamist movements, and sectarian conflict in Pakistan and Afghanistan.
Dr. Bhaskar Chakravorti

Bhaskar Chakravorti is the Senior Associate Dean of International Business & Finance at The Fletcher School at Tufts University and the founding Executive Director of Fletcher's Institute for Business in the Global Context. The Institute's activities are organized around education, research, international conferences and practical applications of knowledge, e.g. consulting and funding start-ups, that connect the world of business with the world of geopolitics, security, the environment and the human condition. The Institute also includes the Council on Emerging Market Enterprises that Bhaskar chairs. The Institute's conferences range from deep dives into emerging markets to broad issues such as inclusive growth and sovereign wealth funds. Bhaskar serves on the Fletcher faculty as Professor of the Practice of International Business and has chaired strategic planning for innovation and entrepreneurship at Tufts.
Prior to joining Fletcher, Bhaskar was a Partner of McKinsey & Company, a Distinguished Scholar at MIT's Legatum Center and on the faculty of Harvard Business School and Harvard University Center for the Environment.  He was a leader of McKinsey's Innovation and Global Forces practices and taught innovation and entrepreneurship at Harvard.  In a 20+ year career, he has been an advisor to CEOs, senior management and Boards of over 30 companies in the Fortune 500 and worked across the Americas, EU, Asia and Africa, and multiple industries, high tech, life sciences, renewable energies and consumer. He is the author of the best-selling and widely influential book, "The Slow Pace of Fast Change: Bringing Innovations to Market in a Connected World" . With over 70 articles in top-tier academic journals, multiple books and articles in widely-read media, e.g., Harvard Business Review, New York Times, Wall Street Journal, Financial Times, Washington Post, CNN, Foreign Affairs, CNBC; his interviews feature in BusinessWeek, The Economist, Fortune, Wall Street Journal, New York Times, BBC, FT, Fast Company, CNN, New Yorker, etc. He speaks frequently on Public Radio and has a regular column on CNN, Huffington Post and the Indian Express and is a regularly invited speaker at global conferences, e.g. the World Economic Forum, The Economist, Bloomberg, the Milken Institute.
Bhaskar has advised policy makers on Capitol Hill, the Federal Communications Commission and to a US Presidential Task Force.  He has been appointed to the World Economic Forum's Global Agenda Council on the Economics of Innovation. He has been profiled among the most influential Indian-Americans by multiple Indian newspapers, e.g. the Hindustan Times, Times of India, and in the recent book, Business Thought Leaders from India.
To read more about Bhaskar Chakravorti, Click here
 N. K. Singh

N.K. Singh is a renowned politician, economist and a former top bureaucrat. Till recently he was a member of the Rajya Sabha from the state of Bihar, India. He has served on the Parliamentary Standing Committee on External Affairs and the Committee on Local Area Development Scheme, the Public Accounts Committee, the Consultative Committee on Finance, the Committee on Rules, the Housing Committee and the Parliamentary Forum on Global Warming and Climate Change.
To read more about N.K. Singh, click here
Ravi Venkatesan

Mr. Ravi Venkatesan is the former Chairman of Microsoft India. He is the Founder and Chairman of Social Venture Partners India. Mr. Venkatesan was recently appointed to serves on the Board of Rockefeller Foundation. He is also on the board of Infosys Ltd. and Harvard Business School.
New York Times review about Mr. Venkatesan says, "It would be hard to find a more passionate advocate for doing business in India than Ravi Venkatesan, the former chairman of Microsoft India. When Mr. Venkatesan moved to India in 1996 from the United States, he was so sure he wouldn't be here long that he put his belongings in storage. Instead, he spent an eight year stint as the head of Cummins India, growing the company's engine and generator set business here, and helping Cummins open the country's first engineering college for women in Pune (India). Then he took the top job at Microsoft in India in 2004, despite knowing so little about information technology that he used to have someone print out his e-mails for him. He left in 2011, after helping expand the company's business in India seven-fold to nearly $1 billion. Mr. Venkatesan has written a book about how essential India is for multinational companies, and why some do "pathetically" here, as he puts it. "Conquering the Chaos: Win in India, Win Everywhere" was published last year in the United States by Harvard Business Review Press".
Bill Gates says Mr. Ravi Venkatesan's clear and candid look at doing business in India should be on the reading list of any business leader who wants to better understand India and other emerging markets. Conquering the Chaos is insightful and thoroughly readable.
To read more about Ravi Venkatesan, click here
Dr. Sudha Malaiya

Dr. Sudha Malaiya  has been an active contributor to Socio-Political, Cultural, Historical, and Educational activities for the last 25 years. She has continuously undertaken multiple activities targeting at social development and upliftment of women and children. Endeavors such as the Ojaswini Samdarshini Vyas were taken on to empower women, promote entrepreneurship, and support arts and culture. The Ojaswini group of educational institutions were founded to provide quality education to the youth and children of rural Madhya Pradesh.
Dr. Sudha Malaiya is an effective and powerful orator, with extensive experience in addressing and conducting large public meetings, and managing political and social activities with equal elan. She is active in politics for the last 34 yrs (since 1977). Campaigned, conducted & managed all elections, and has been the election agent of Shri Vijay Kumar Malaiya and husband Jayant Malaiya since 1980.  Besides that, she is also an active Campaigner of Assembly and Parliamentary Elections since 1977 for Janta Party & BJP in Madhya Pradesh & U.P
Russell A. Green

Russell A. Green, Ph.D., is the Will Clayton Fellow in International Economics at Rice University's Baker Institute. He is also an adjunct professor in the Economics Department, where he teaches international finance and macroeconomics. Green's current research focuses on financial market development in emerging market economies, financial inclusion and Indian developmental challenges. His writing regularly appears in op-ed pages of prominent American and Indian newspapers.
Prior to joining the Baker Institute, Green spent four years in India as the U.S. Treasury Department's first financial attaché to that country. His engagement in India primarily focused on financial market development, India's macroeconomy and illicit finance, and also included diverse topics such as cross-border tax evasion and financing global climate change activities. He worked with counterparts in India's government to develop the U.S.-India Economic and Financial Partnership, launched in 2009 by Indian Finance Minister Pranab Mukherjee and U.S. Treasury Secretary Timothy Geithner.
Green was previously the deputy director of the U.S. Treasury's Office of International Monetary Policy. His economic research has addressed bank regulation, financial liberalization, international reserve accumulation, bilateral investment treaties and the economics of international reproductive health. Green speaks Spanish and Japanese and holds a B.A. from Pomona College and a Ph.D. from the University of California, Berkeley.
Dhruva Jaishankar

Dhruva Jaishankar is a Transatlantic Fellow with the Asia Program of the German Marshall Fund of the United States (GMF) in Washington DC.
Since 2009, Jaishankar has managed GMF's India Trilateral Forum – a twice-yearly strategic dialogue between the United States, Europe, and India – and has organized regular transatlantic meetings on Pakistan. He was previously a senior research assistant with the 21st Century Defense Initiative at the Brookings Institution, a research assistant in Foreign Policy Studies at Brookings, a news writer and international news correspondent for CNN-IBN television in New Delhi, and a Brent Scowcroft Award Fellow with the Aspen Strategy Group. His current research focuses on Indian foreign policy and security, and on Internet freedom in South and Southeast Asia, the subject of a forthcoming report.Jaishankar has written articles on international politics and security for several publications, including 
Foreign Policy, 
the 
Economic Times, 
and 
The Indian Express. 
He has also contributed to
 The Atlantic, Business Standard
, 
Deccan Chronicle, The Diplomat, The Globe and Mail, The National Interest, 
the 
New York Times'
 India Ink, 
Politico, 
and 
Survival
, among other publications
. 
He has been an editor of several publications including 
Pragati 
and the 
Georgetown Journal of International Affairs,
and currently edits several GMF publications, including 
Transatlantic Take
. Jaishankar has made media appearances on television (al-Jazeera, CCTV, NDTV, PBS), for radio (BBC World Service), and in print (
The New York Times
, 
Wall Street Journal
,
 Los Angeles Times). 
In 2013, he was selected as an inaugural IISS-SAIS Merrill Center Young Strategist.A native of New Delhi, Jaishankar currently resides in the Greater Boston area, and has also lived and studied in Japan, the Czech Republic, Hungary, and Sri Lanka. He has a B.A. from Macalester College, where he majored in history and classics, and an M.A. in Security Studies from Georgetown University.
Arti Mehra

Arti Mehra actively started participating in politics in early college days and became the Vice President of the Student Union of the Delhi University. Then, in the year 1990, she started managing a magazine by the name of 'BJP Today'. Thereafter she held various positions in the Yuva Morcha (Youth Wing) of BJP and simultaneously ran a social organization by the name 'Dastak'.
She contested her first election in the year 1997 and became the Councilor of the Municipal Corporation of Delhi from the Hauz Khas ward in South Delhi and then won two consecutive terms from 2002-2007 and 2007-2012 and held many important positions such as Chairperson Health Committee (MCD) and Chairperson of the Working Committee.
Some of her major global accomplishments as Mayor:
• Spoke on climate change as a key speaker in the opening session of the General Assembly, United Nations Headquarters New York on 24-09-2007.
• Gave a speech on 'Save Planet Earth' in the UNESCO Headquarters at Paris.
• Gave a keynote speech on 'Dynamic Cities Need Dynamic Women' at Brussels in the International Women's Conference.
• Gave my point of views in the World Conference on Global Warming at Bali, Indonesia.
• Participated actively in the Mayor Conferences held at Tehran, (Iran), Jerusalem (Israel), Liverpool (United Kingdom) and ASEAN Mayor Conference held at Bangkok, Thailand on various global mega city issues.
Arti Mehra was nominated as the National Secretary of the BJP in 2010 and along with her political career; she is also actively involved in many national women related issues.
Vani Tripathi Tikoo

Vani Tripathi Tikoo is the National Secretary of the Bhartiya Janta Party (BJP), the main ruling party of India. A successful actor by profession, Vani is an activist highlighting issues related to youth and women to the notice of various forums and has led several leadership programmes in India and abroad. She was previously the National Secretary of the Youth Wing, BJP from the year 2007-2009. Her campaigns and outreach programmes have always focused on encouraging women's participation in politics.
Prior to joining BJP, she has worked on various projects related to environment protection and global sustainability. A graduate in political science from Delhi University, Vani has always been deeply involved in theatre, films and television. To hone her acting skills, Vani has completed a course in acting under the guidance of legendary theatre guru Mr.Ebrahim Alkazi. She has to her credit more than 50 plays as an actor which includes works of legends like Anton Chekov, Peter Shaffer, Arthur Miller, Tenesee Williams and several famous Indian playwrights. Vani has also worked as an actor-teacher at the prestigious National School of Drama.
Vani has been a part of the Asia21 Young Leaders Forum of the Asia Society representing India and also other prestigious forums like the Magsaysay foundation and The International Institute of Strategic Studies, Washington. Vani Tripathi is also a proud recipient of the Global Leadership Award for the year 2008 from the Washington India Chair. And recently Vani was nominated as the sole representative from India for the Summer School for Global Governance, University of Hamburg. She also represented India in a prestigious programme "Women in Politics "which was held in US. Her further achievements include completion of a course in governance at the Civil Service College, Singapore where she was the sole Indian representative and was chosen as the chief valedictorian for the same.
Dr. Waheguru Pal Singh

Waheguru Pal Singh (WPS) Sidhu is Senior Fellow for Foreign Policy at the Brookings India Centre and Brookings Institution. He is also a non-resident Senior Fellow at New York University's Center on International Cooperation (CIC). Sidhu is also a guest faculty member at the NATO Defense College in Rome and a regular columnist for Mint newspaper on international and strategic issues.
Sidhu has researched, written and taught extensively on India's grand strategy, emerging powers and global order, the role of the United Nations and regionalism, Southern Asia, confidence-building-measures, disarmament, arms control, and non-proliferation issues. His recent publications include: Shaping the Emerging World: India and the Multilateral Order; The Iraq Crisis and World Order: Structural, Institutional and Normative Challenges; Arms Control after Iraq: Normative and Operational Challenges; and China and India: Cooperation or Conflict? He has also published in leading international journals, including Arms Control Today, Asian Survey,Disarmament Diplomacy, Disarmament Forum, International Peacekeeping, Jane's Intelligence Review, Politique Etrangere, and the Bulletin of Atomic Scientists. His forthcoming publication entitled Coping with Nuclear Weapons:  A Critical Analysis of the Effectiveness of Global Institutions examines the challenges of existing international institutions in addressing the challenges posed by nuclear weapons.
Sidhu was the consultant to the first, second and third United Nations Panel of Governmental Experts on Missiles in 2001-2002, 2004 and 2007-2008 respectively. He was also appointed as a member of the Resource Group setup to assist the United Nations High-Level Panel on Threats, Challenges and Change in 2004.
Previously, Sidhu held senior positions with the EastWest Institute (New York), the Geneva Centre for Security Policy, the International Peace Academy (New York), the Center for International Studies at Oxford University, the Center on International Security and Cooperation at Stanford University, the Rockefeller Foundation (New York), and the International Institute for Strategic Studies (London).  Sidhu is the recipient of several awards and fellowships, is fluent in English and Hindi, and speaks Punjabi and Urdu.
Dr. Sidhu earned his Ph.D. from the University of Cambridge. He holds a Masters in International Relations from the School of International Studies, Jawaharlal Nehru University, New Delhi and a Bachelor's degree in History from St. Stephen's College, Delhi University, India.
Capt. Abhimanyu Sindhu

Captain Abhimanyu Sindhu is  National Spokesperson of Bhartiya Janata Party (BJP).
He has also been made co-incharge of Uttar Pradesh BJP recently given his vast experience of handling organizational activities and deep understanding of grass-root issues and agrarian economy of Hindi heartland. He is a trusted soldier of Narendra Modi's 2014 General Election Campaigning team.
Having served in the Indian Army for about 6 years and then qualifying the coveted civil service examination in 1994 in his maiden attempt, he dedicated himself to the greater cause of public service. He renounced a very successful business career to join BJP as a full-time worker in 2003.
In his political career spanning over 16 years, Capt Abhimanyu has left indelible imprints on people's heart through his hard work and last-mile contact programs. He is a foot soldier and comprehends socioeconomic issues of bottom of the pyramid with great simplicity.
Capt Abhimanyu is the youth face of BJP in Haryana and his role in strengthening the party in Haryana is of paramount importance and widely recognized.
He is Founder and Editor-in-Chief of Hari Bhoomi – a Hindi morning daily which has taken great leaps in Haryana, Chhattisgarh, Madhya Pradesh and parts of Delhi and Punjab.
Dr. Subir Gokarn

As the Director Research of the Brookings Institution India Center, Dr. Subir Gokarn is working on developing the research agenda and putting the resources to execute the agenda in place. Prior to this, he was Deputy Governor of the Reserve Bank of India (2009-12), where he oversaw Monetary Policy, Research, Financial Markets, Communications and Deposit Insurance, and represented the Reserve Bank at the G-20 Deputies' forum.
Earlier, he was Chief Economist of Standard & Poor's Asia-Pacific (2007-09), Executive Director and Chief Economist of CRISIL (2002-07), Chief Economist at the National Council of Applied Economic Research (NCAER), New Delhi (2000-2002) and Associate Professor at the Indira Gandhi Institute of Development Research (IGIDR), Mumbai (1991-2000). He received a doctorate in Economics from Case Western Reserve University, USA in 1989.
He was awarded a Fulbright Research Fellowship in 1997, on which he spent an academic year at the Economic Growth Center at Yale University, USA. He contributes a fortnightly column on current economic issues to the Business Standard, a leading financial daily of India, which he had done for 13 years before joining the Reserve Bank of India. Besides this, he has regularly participated in committees and other activities of industry associations, academic institutions, government agencies and civil society organizations. He is currently serving a two-year term as member of the National Security Advisory Board.
Indrani Bagchi

Indrani Bagchi is senior diplomatic editor with The Times of India, where she reports and analyzes foreign policy issues for the newspaper. Indrani covers daily news on foreign affairs in the foreign office, as well as interpreting and analyzing global trends with an Indian perspective. She writes news stories; opinion articles; news features; a blog, "Globespotting"; and a fortnightly column for The Times of India Crest edition. She covers India, US, China, Pakistan, terrorism, nuclear weapons, and national security issues, among others. She joined the Times of India in 2004. Earlier, Indrani was associate editor for India Today, a premier news magazine. Indrani started her journalism career at The Statesman, where she was the weekend editor, before moving to The Economic Times in Calcutta to edit the Metro Magazine. Having graduated from Loreto College, Calcutta University with English honours, Indrani has been a Reuters Fellow at Oxford University. In 2010, India was awarded the Chang Lin-Tien fellowship by the Asia Foundation to study US-China relations at Brookings Institution, Washington DC. Indrani resides in New Delhi with her husband Pramit Pal Chaudhuri and their daughter, Tara. She is a Fellow of the third class of the India Leadership Initiative and a member of the Aspen Global Leadership Network.
Tanvi Madan

Tanvi Madan is a Fellow in the Foreign Policy program and Director of The India Project at the Brookings Institution. Madan's research focuses on Indian foreign policy, examining, in particular, India's relations with China and the United States. Her work also explores the intersection between Indian energy policies and its foreign and security policies. In addition, over the last few years, Madan has been involved in the establishment of the Brookings India center in Delhi. Previously, she was a Harrington doctoral fellow and teaching assistant at the Lyndon B. Johnson School of Public Affairs at the University of Texas at Austin. Prior to that, she was a research analyst at Brookings, working with James B. Steinberg and Stephen P. Cohen. Madan has also worked in the Indian information technology sector. In addition to a Ph.D. from UT-Austin, Madan has an M.A. in International Relations from Yale University and a B.A. (Hons.) in History from Lady Shri Ram College, India. She has authored publications on India's foreign policy, as well as its energy security policies. Madan is currently working on a book on the U.S.-India relationship and China.
Dr. Anil Jain

Dr. Anil Jain is the National Secretary of Bhartiya Janata Party (BJP). Along with being one of the vital cogs of BJP,  he is also a senior consultant surgeon at Indraprasth Apollo Hospital, New Delhi. Some of his political achievements are-  Dr. Anil Jain was given the responsibility of election in charge of South Delhi Parliamentary Constituency in 2013Delhi assembly elections. The party's performance was the best among all parliamentary constituencies in Delhi. BJP won 7 out of 10 seats in this area and lost one seat of Sangam Vihar by nominal margin of just 770 votes. Apart from this Dr. Jain is credited with organizing huge rallies of big leaders including that of Narendra  Modi during these elections which was successfully anchored and arranged by him.
From 2007 to 2010 he was co- in charge of Uttarakhand. During his tenure BJP won 3 assembly and 1 parliamentary seat in the by-elections. Besides these BJP did excellent in local bodies, zilla panchayat and co-operative elections.
 Sadanand Dhume

Sadanand Dhume is a Resident Fellow at the American Enterprise Institute, where he writes on South Asian political economy, foreign policy, business, and society, with a focus on India and Pakistan. Mr. Dhume has served as India bureau chief of the Far Eastern Economic Review and as Indonesia correspondent of FEER and the Wall Street Journal – Asia, and is currently a South Asia columnist for the Wall Street Journal.
Previously, he was Bernard Schwartz Fellow at the Asia Society in Washington, D.C. He has written articles and op-eds for Foreign Policy, Forbes, Commentary, YaleGlobal, the Washington Post, and other publications. His television appearances include CNN, PBS, BBC World, Al Jazeera International, CNBC Asia and ABC Television. His political travelogue about the rise of radical Islam in Indonesia, My Friend the Fanatic: Travels with a Radical Islamist, has been published in four countries. He has twice been selected by Foreign Policy magazine as one of the world's top 100 Twitterati. Follow him on Twitter @dhume.
Kanwal Sibal 

Kanwal Sibal is a former foreign secretary of India. He was born 18 November 1943, and educated with an MA in English from Punjab University. He was appointed to the Indian Foreign Service in July 1966. He served as India's ambassador to Turkey, France and Egypt. He was foreign secretary from July 2002 to November 2003.
Entering the Indian Foreign Service in 1966, Kanwal Sibal had a distinguished career as a diplomat that concluded when he retired as India's foreign secretary in 2003. In his 37 years of service at the Ministry of External Affairs, he had held several key jobs, including ambassadorships in Paris (1998-2002), Cairo (1995-98) and Ankara (1989-92). Between 1992 and 1995, he was deputy chief of mission at the Indian embassy in Washington, DC. Sibal's tenure as foreign secretary coincided with some of the most challenging days in contemporary Indian diplomacy, covering the aftermath of the 9/11 attacks and the terrorist strike on the Indian Parliament in December 2001, the creation of a post-Taliban Afghanistan, the near-war mobilisation on the India-Pakistan border, the politically courageous moves towards a better understanding with Pakistan, and a breakthrough prime ministerial visit to China.
Like the man, Sibal's stint at the top of the MEA was characterised by boldness in gestures but underpinned by caution and a careful, calibrated realism. After retirement, Sibal served as ambassador to France from 2004 to 2007, an indication of the bipartisan regard the political establishment had and continues to have for him. He is recognised as one of contemporary India's foremost strategic minds, and an influential columnist and voice in the shaping of Indian foreign policy and deepening of its engagement with both its near-neighbourhood and its broader world.
 Ashley J. Tellis

Ashley J. Tellis is a senior associate at the Carnegie Endowment for International Peace specializing in international security, defense, and Asian strategic issues. While on assignment to the U.S. Department of State as senior adviser to the under secretary of state for political affairs, he was intimately involved in negotiating the civil nuclear agreement with India.
Previously, he was commissioned into the Foreign Service and served as senior adviser to the ambassador at the U.S. embassy in New Delhi. He also served on the National Security Council staff as special assistant to the president and senior director for strategic planning and Southwest Asia.
Prior to his government service, Tellis was senior policy analyst at the RAND Corporation and professor of policy analysis at the RAND Graduate School.
He is the author of India's Emerging Nuclear Posture (RAND, 2001) and co-author of Interpreting China's Grand Strategy: Past, Present, and Future (RAND, 2000). He is the research director of the Strategic Asia Program at the National Bureau of Asian Research and co-editor of the program's ten most recent annual volumes, including this year's Strategic Asia 2013–14: Asia in the Second Nuclear Age. In addition to numerous Carnegie and RAND reports, his academic publications have appeared in many edited volumes and journals, and he is frequently called to testify before Congress.
Tellis is a member of several professional organizations related to defense and international studies including the Council on Foreign Relations, the International Institute of Strategic Studies, the United States Naval Institute, and the Navy League of the United States.
 Alyssa Ayres

Alyssa Ayres is senior fellow for India, Pakistan, and South Asia at the Council on Foreign Relations. She served most recently as deputy assistant secretary of state for South Asia during 2010–2013, covering all issues across a dynamic region of 1.3 billion people (India, Bangladesh, Sri Lanka, Nepal, Maldives, and Bhutan), and providing policy direction and support for four U.S. embassies and four consulates. Trained originally as a cultural historian, she has experience in the nonprofit, government, and private sectors, and has carried out research on both India and Pakistan.
Prior to serving in the Obama Administration, Dr. Ayres led the India and South Asia practice at McLarty Associates, the Washington-based international strategic advisory firm, from 2008–2010. She joined the firm after serving in the U.S. Department of State as special assistant to the undersecretary for political affairs as a Council on Foreign Relations international affairs fellow. Prior to that she worked in the nonprofit sector at the Center for the Advanced Study of India at the University of Pennsylvania, and at the Asia Society in New York.
Her book on nationalism, culture, and politics in Pakistan, Speaking Like a State, was published worldwide by Cambridge University Press in 2009, and received the American Institute of Pakistan Studies book prize for 2011–2012. She has co-edited three books on India and Indian foreign policy: Power Realignments in Asia (Sage 2009), India Briefing: Takeoff at Last? and India Briefing: Quickening the Pace of Change (ME Sharpe 2002 and 2005). She blogs regularly at CFR's Asia Unbound, and is a Forbes contributor.
Dr. Ayres has been awarded numerous fellowships, and has received four group or individual Superior Honor Awards for work at the State Department. She speaks fluent Hindi and Urdu, and in the mid–1990s worked as an interpreter for the International Committee of the Red Cross. She received an AB magna cum laude from Harvard College, and an MA and PhD from the University of Chicago, where her dissertation was defended with distinction. She is a former term member, and has been a life member of CFR since 2010.
 Vivian Fernandes

Vivian Fernandes is a senior journalist with nearly 30 years of practice, 19 of them in television, all of which he spent at TV18. Vivian's last assignment was as executive editor of a book on India and China written by the founder of the Network 18 group, Mr Raghav Bahl.
He has been an observer of Indian business and politics, and had reported on economic policy making as reporter, chief of Delhi bureau of correspondents and economic policy editor. Vivian has traveled abroad with Prime Ministers Narasimha Rao, Atal Behari Vajpayee and Manmohan Singh.
He was also reported on the World Trade Organization's trade talks from Cancun, Hong Kong and Geneva. He continues his association with the Network18 group, but not as an employee. He has lately written a book  "modi leadership governance and performance".
Sumit Ganguly

Sumit Ganguly is a Professor of Political Science, holds the Rabindranath Tagore Chair in Indian Cultures and Civilizations and directs the Center on American and Global Security at Indiana University, Bloomington. He has previously taught at James Madison College of Michigan State University, Hunter College and The Graduate Center of the City University of New York and the University of Texas at Austin. Professor Ganguly has been a Fellow at the Woodrow Wilson International Center for Scholars in Washington, DC, a Visiting Fellow at the Center for International Security and Cooperation and at the Center on Democracy, Development and the Rule of Law at Stanford University, a Guest Scholar at the Center for Cooperative Monitoring in Albuquerque and a Visiting Scholar at the German Institute for International and Area Studies in Hamburg.
He was also the holder of the Ngee Ann Chair in International Politics at the Rajaratnam School for International Studies at Nanyang Technological University in Singapore in the spring term of 2010 and a Distinguished Visiting Fellow at the Institute for defense Studies and Analysis in New Delhi in the fall term of 2010.  Professor Ganguly is a Senior Fellow at the Foreign Policy Research Institute in Philadelphia, a member of the Council on Foreign Relations (New York) and the International Institute of Strategic Studies (London). He serves on the editorial boards of the American Political Science Review, Asian Affairs, Asian Security, Asian Survey, Current History, Journal of Democracy, the Nonproliferation Review, Pacific Affairs, International Security and Security Studies.
A   specialist on the contemporary politics of South Asia is the author, co-author, editor or co-editor of 20 books on the region.  His most recent books are India Since 1980 (with Rahul Mukherji), published by Cambridge University Press, Asian Rivalries: Conflict, Escalation and Limitations on Two-Level Games (with William Thompson) published by Stanford University Press and How Rivalries End (with William Thompson and Karen Rasler, published by the University of Pennsylvania Press). He is currently at work on three new books, Deadly Impasse: India-Pakistan Relations at the Dawn of a New Century for Cambridge University Press, India Ascendant (with William Thompson) for Columbia University Press and the Oxford Short Introduction to Indian Foreign Policy for Oxford University Press (New Delhi).
Sumantra Sen

Sumantra Sen is the Founder & CEO at Responsible Investment Research Association (RIRA), India's Sustainable Investment forum that facilitates mainstreaming of Environment, Social & Corporate Governance (ESG) factors into Financial Markets. Earlier working with bank of America, Sumantra is an MBA with over 20 years of wide-ranging experience in Global Capital Markets and Investment Management, with particular focus on social infrastructure and water.
Sumantra has co-authored the recently released book, "Thirsty Nation" about the water sector in India, published by Random House. He has earlier authored 'Evolutions in Sustainable Investing', published by Wiley Finance. His articles and expert comments have been captured by CFO Connect, The Economic Times, Business Today, Ethical Markets, Clean Biz Asia, Responsible Investor and Benchmark amongst others.
Sumantra is a member of the Advisory Board at ASrIA, Hong Kong and is an advisor to the Climate Bond Initiative. He is a Director at Penn Schoen Berland, a WPP Group company.
Jai Mrug 

Jai Mrug has 18 years of experience in researching Indian elections, Psephology and number crunching specific to elections. He has covered five Lok Sabha polls and more than 100 assembly elections in India. He is a trained Operational Researcher from IIT Bombay and has contributed to publications in the Seminar, Economic and Political Weekly, Mail Today, Hindu Business Line, DNA and mint. His insights have been quoted across global publications such as the Time Magazine.
He has presented his perspective on stability in an era of coalition politics at the Nehru Memorial Museum and Library in August 2012.  He has worked with various media houses in India since 2001 to as an expert on election programming. He has focused on blend of political history and statistical treatment of elections and has helped pioneer a unique visualization of live election trends and results. He is currently empanelled at TimesNow, the most watched English News Channel in India, as their resident psephologist.
He is a partner at Ypoint Analytics, a firm that specialises in Big Data and Predictive Analytics. Jai also keenly follows the Transportation Sector and has often been empanelled by TV networks to analyze the Railway Budget in India.
 Dipanjan Roy Chaudhury

Dipanjan Roy Chaudhury is the Assistant Editor (Foreign Affairs), of The Economic Times, Delhi. Prior to this he was the Program Director (Foreign Policy) at the Aspen Institute India. He has also worked with media organizations like Mail Today, and United News of India.
Mr. Chaudhury is the author of 3 books on India's Northeast, Bangladesh & Kazakhstan. He has contributed chapters in several books, including in "Terrorism: A Global Menace", "Emerging Trends in Pakistan", "Infrastructure Development in Northeast of India', "Modern Technology for Security of India", and in the South Asia Defense Yearbook.
Mr. Chaudhury holds a MA in International Relations and a BA in Political Science, both from Jadavpur University. He is also an Associate Member – Institute of Defense Studies & Analyses, Delhi.
Aseem Prakash

Aseem Prakash is Professor of Political Science and the Walker Family Professor for the Arts and Sciences at University of Washington, Seattle. He is the  General Editor of the Cambridge University Press Series on Business and Public Policy and the co-editor of Journal of Policy analysis and Management. He is the founder of the blog, indianraajneeti.com. He writes on subjects of environmental policy, voluntary regulations, nonprofit accountability, and the effect of trade and foreign investment on social, labor, and human rights.
Aseem Prakash is the author of Greening the Firm: The Politics of Corporate Environmentalism (Cambridge, 2000), the co-author of The Voluntary Environmentalists: Green Clubs, ISO 14001, and Voluntary Environmental Regulations (Cambridge, 2006), and the co-editor of Advocacy Organizations and Collective Action (Cambridge, 2010), Voluntary Regulations of NGOs and Nonprofits: An Accountability Club Framework (Cambridge, 2010),Voluntary Programs: A Club Theory Perspective (The MIT Press, 2009), Coping with Globalization (Routledge, 2000), Responding to Globalization (Routledge, 2000), and Globalization and Governance (Routledge, 1999). In addition to guest editing several journal symposia, he has published sixty articles in refereed journals of political science, international relations, public policy, legal studies, nonprofit studies, and business. As per Google Scholar, his work has been cited over 4,000 times.
Aseem Prakash secured B.A. (Hons) in Economics from St. Stephen's College, University of Delhi in 1986 and MBA from the Indian Institute of Management, Ahmedabad in 1988. Then, he worked as a manager in the marketing department of Procter and Gamble, India (1989-1992). He received a Joint Ph.D. from the Department of Political Science and the School of Public and Environmental Affairs (SPEA), Indiana University, Bloomington (1993-1997). From 1997 to 2002, he served as Assistant Professor of Strategic Management and Public Policy at the School of Business, The George Washington University. Since 2002, he has served on the faculty of the Department of Political Science at University of Washington, Seattle. He has been elected to serve as the Vice President of the International Studies Association for the period, 2014-2015. For more information, please visit: http://faculty.washington.edu/aseem/
Anshuman Tiwari

Anshuman Tiwari is one of the most prominent journalist and widely followed Economic, political analyst of India. He is crafting a first of its kind multilingual digital business content vertical as editor of businessbhaskar.com, with DB corp, India's largest and most reputed media conglomerate.
Anshuman has an journalistic experience of over two and half decades in various capacities across the leading dailies with the handling of multifaceted media assignments including  Chief of Bureaus/ Group Input head of Dainik Jagran, largest national Hindi daily . He has received several national and international awards & honors for journalism, including coveted Ramnath Goenka Award and WAN IFRA international award breaking news.
Anshuman has covered US president (2012) elections for print, web and social media for a full month on invitation of US congress. He is an author, researcher and analyst with international papers and a book at the credit. He is also a bilingual economic/political commentator of repute on broadcast media. He has just completed an analysis roadshow of seven countries on invitation of marquee global investment houses that take long term positions in India and Elections of 2014 has placed them almost on a precipice.
Dr. Stephen Philip Cohen

Stephen P. Cohen joined the Brookings Institution as Senior Fellow in Foreign Policy Studies in 1998 after a career as a professor of Political Science and History at the University of Illinois. In 2004 he was named by the World Affairs Councils of America as one of America's five hundred most influential people in the area of foreign policy.
Dr. Cohen is the author, co-author or editor of over fourteen books, mostly on South Asian security issues, the most recent being Shooting for a Century, The India-Pakistan Conundrum, published by Brookings Press in 2013. He has also written books on India, Pakistan, nuclear proliferation, disaster management, and the application of technology to the prevention or amelioration of terrorism. His books include The Indian Army and The Pakistan Army, each the first comprehensive analysis of the political and social roles of these armies.
In early 2008 Dr. Cohen was Visiting Professor at Singapore's Lee Kuan Yew School of Public Policy where he taught a course on the politics of manmade and natural disaster; He has also taught in Japan (Keio University) and India (Andhra University), and consulted for numerous foundations and government agencies. Dr. Cohen was a member of the Policy Planning Staff (Department of State) from 1985-87 and was Visiting Scholar in the Ford Foundation, New Delhi, in 1992-3. He has conduced research in India since 1963 and Pakistan since 1977.
He was the founder of several arms control and security-related institutions in the U.S. and South Asia. He received undergraduate and graduate education at the University of Chicago, and the PhD in Political Science and Indian Studies from the University of Wisconsin.
Dr. Cohen was a member of the US' National Academy of Science Committee on International Security and Arms Control (CISAC)  from 1999-2013, where he initiated and led dialogues with Indian scientific counterparts, including two workshops on the connection between technology and the prevention of amelioration of terrorism.
Dr. Cohen is married to Roberta Brosilow, and they have six children and nine grandchildren.
Shahid Siddiqui

Shahid Siddiqui is a former Member of the Parliament of India representing Uttar Pradesh in the Rajya Sabha, the Upper House of the Indian Parliament. He is a journalist and presently chief editor of the Nai Duniya, an Urdu weekly published from Delhi.
Siddiqui began his political career with the Indian National Congress and was the head of its Minority Cell from 1997-99. He subsequently joined the Samajwadi party and was its National General Secretary from 2002 to 2008 and its Rajya Sabha member till he quit the Samajwadi party on July 19, 2008 and joined its arch-rival, the Bahujan Samaj Party (BSP). He joined the Rashtriya Lok Dal on 12 April 2010.
He cited his support for the RLD chief, Ajit Singh's demand for the creation of the state of Harit Pradesh as the reason for his joining the RLD. Prior to the Uttar Pradesh legislative assembly election, 2012, Siddiqui resigned from the RLD in protest against its alliance with the Congress party and returned to the Samajwadiparty.
 Richard M. Rossow

Richard Rossow is a senior fellow and holds the Wadhwani Chair in U.S.-India Policy Studies at CSIS. In this role he helps frame and shape policies to strengthen bilateral economic cooperation. He joined CSIS in 2014, having spent the last 16 years working in a variety of capacities to strengthen the partnership between the United States and India. Prior to CSIS, he served as director for South Asia at McLarty Associates, leading the firm's work for clients in India and the neighboring region.
From 2008 to 2012, Mr. Rossow was with New York Life Insurance company, most recently as head of International Governmental Affairs, where he developed strategic plans for the company's public policy and global mergers and acquisitions work. From 1998 to 2008, Mr. Rossow served as deputy director of the U.S.-India Business Council (USIBC), the world's leading advocacy group on behalf of strengthening economic ties between the United States and India.
While at USIBC, he managed the Council's policy groups in the energy, information technology, insurance, media and entertainment, and telecommunications sectors. He was instrumental in growing the USIBC from a staff of 4 to 16 and successfully opened new offices for the Council in New York, San Francisco, and New Delhi. Mr. Rossow received his B.A. from Grand Valley State University in Michigan.
Dr. Chintamani Mahapatra

Dr. Chintamani Mahapatra is Professor of American Studies and is currently Chairperson of Centre for Canadian, US & Latin American Studies at S.I.S., JNU. He was recently Tagore Chair Professor at the Yunnan University, China.
Prof. Mahapatra was a Fulbright Fellow at University of Delaware; Salzburg Seminar Fellow, Austria; Visiting Fellow at Australian Defence Studies Center, Canberra; Foreign Policy Fellow at School of Public Affairs, University of Maryland; and Commonwealth Scholar at School of Oriental and African Studies, University of London.
He has also been a Visiting Faculty at National Defence College, Army War College, Mhow, College of Naval Warfare, Goa; College of Air Warfare, Secunderabad, Indian School of International Law and various Academic Staff Colleges around the country. He has published four books, one co-edited volume and numerous papers in reputed journals. In addition, he is a regular commentator on print and audio-visual media.
Dr. Rajiv Kumar
R

ajiv Kumar, a world-renowned economist and the author of several books, is Senior Fellow, Center for Policy Research, in New Delhi. He was formerly Secretary General of the Federation of Indian Chambers of Commerce and Industry (FICCI). He joined FICCI in October 2010 as Director General and was appointed Secretary General in May 2011. Previously, he was Director & Chief Executive of the Indian Council for Research on International Economic Relations (ICRIER), one of India's leading independent economic policy think tanks. He is a member of the International Advisory Council of the King Abdullah Petroleum Studies & Research Centre (KAPSARC). Dr Kumar was a member of the National Security Advisory Board for 2006-2008 and is a non- executive Director on the Central Board of the State Bank of India since August 2012.
From 1987-1989, Dr Kumar was a Professor at the Indian Institute of Foreign Trade; subsequently, he worked for the Government of India from 1989 to 1995, first in the Bureau of Industrial Costs and Prices, Ministry of Industry and then as Economic Adviser in the Department of Economic Affairs Ministry of Finance. In 1995, Dr. Kumar joined the Asian Development Bank, in Manila and assumed several positions during his ten year term.
In 2004, he returned to India to join the Confederation of Indian Industries (CII), New Delhi as Chief Economist.
He has a D.Phil. in Economics from Oxford University and a Ph.D from Lucknow University. His latest book, Many Futures of India, published in April 2011 is a compilation of his columns in some of India's leading dailies. He is a leading columnist in leading business dailies and his views on matters relating to the economy are widely sought.
Dr. Jagdeep Chhokar

Jagdeep S. Chhokar was a professor (teacher, trainer, researcher, and advisor) of Management and Organizational Behavior at the Indian Institute of Management, Ahmedabad, from 1985 till November 2006, when he retired after reaching the mandatory age of superannuation. He is also a citizen-activist for improving democracy and governance in the country; a bird watcher and conservationist; and a trained lawyer. Before becoming a professor he was an engineer-manager with the Indian Railways, and worked as an international marketing manager for four years. He is also one of the founding members of Association for Democratic Reforms.
His educational qualifications are LL.B. (2005); Ph.D. (1983), MBA (1977), Grad. Mech. Engg. (1967); Grad. Prod. Engg. (1967). He has taught in several countries including Australia, France, Japan, and the US. His professional interests cover all aspects of organizational functioning, cross-cultural management; international marketing; international management; international business; human resource management; business strategy and policy; management in government, and in public systems/sector; and industrial and occupational safety. His broader interests include electoral and political reforms, informed choice (freedom of information), world affairs, and ornithology (bird watching).
His research has appeared in several international journals. He has also contributed chapters to edited books and has written several teaching cases. His writing has also appeared in the business and popular press. He is the lead editor of a volume titled Culture and leadership across the world: The GLOBE Book of in-depth studies of 25 societies, brought out by the Global Leadership and Organizational Behavior Effectiveness (GLOBE) Research Programme, and published by Lawrence Erlbaum Associates, Mahwah, N.J. (now Routledge/Psychology Press), in 2007.
Madhav Nalapat

Madhav Nalapat became India's first Professor of Geopolitics in 1999 when appointed to the post by Manipal University. He is also the Unesco Peace Chairholder and Director of the Department of Geopolitics & International Relations at the university, which has campuses in India as well as in Antigua, Nepal, Dubai, Malaysia and very soon in South Africa. Prior to that,he was Editor of the Mathrubhumi as well as later, of the Times of India. In his journalism, Nalapat has battled against corruption as well as against the social evils of caste, communalism and gender discrimination, coming as he does with pride from a liberal,matriarchal family that has made a significant contribution towards the promotion of such an attitude and culture through members such as his mother Poetess Kamala Das, his grandmother Balamani Amma, his uncle Aubrey Menen and his great-uncle Nalapat Narayana Menon.
During the 1990s, Professor Nalapat was active in working towards the setting up of Indian American organizations, so as to create synergy between them and the strategic objective of linking together the world's two biggest democracies as well as the globe's two biggest English-speaking countries. When P V Narasimha Rao became Prime Minister in 1992,he was advised by Nalapat to formalize and upgrade diplomatic relations between India and Israel as well as with Taiwan, both for their own sakes as well as in furtherance of the objective of a close strategic partnership between the US and India.
Since then, in the case of Israel, Professor Nalapat has partnered with Jewish organizations in the US, including in holding the first-ever India-Israel-US Trilateral Dialogue in Delhi in 2003,a few weeks before the war that ousted Saddam Hussein. This was despite official
pressure by the then government in India to cancel the conference "so as to avoid giving the perception of a Hindu-Christian-Jewish axis". As for Taiwan, he has played a key role in vastly expanding ties between that power and India, including in the fields of technological
exchange and the Knowledge Economy
Professor Nalapat has originated several concepts, including that of Asian NATO as well as a policy of constraining (in place of the impractical path of containing) China. He has also evolved the theory of the proxy nuclear state, and from 1991 has warned of the danger to international peace and stability caused by Wahabbism and its ideological twin, Khomeinism. He has lectured in Teheran's Shahid Behesti University on the need for secularism, prefacing his words by declaring himself to be a friend of the US and Israel. At the same time, he has opposed measures taken by the US and NATO that have the effect of empowering Wahabbism. From March 2011,he called the Arab Spring a Wahabbi Winter, and has warned against assistance to jihadist groups in Libya and Syria
Professor Nalapat, whose lineage is from the Royal House of Chittanjoor, is married to Princess Lakshmi Bayi of Travancore. They live in Trivandrum as often as work allows them to do.
Dr. Anupam Srivastava
Anupam Srivastava is the Director of Asia Projects at the Center for International Trade and Security (CITS), University of Georgia (UGA), and Adjunct Professor of UGA's School of Public and International Affairs. Dr. Srivastava directs multi-year projects at CITS that provide training and research on non-proliferation and technology security to licensing and enforcement officials across the governmental and corporate circles in China, India, and several countries in the Asia Pacific.
He is a member of the Experts Group on Export Controls within the Weapons of Mass Destruction Study Group of the Council for Security Cooperation in the Asia Pacific (CSCAP), a 21-country non-governmental organization working to improve economic and technological security in the Asia Pacific that conducts initiatives receiving support from various U.S. and Indian government agencies, and from the Ford Foundation, Japan Foundation, John D. & Catherine T. MacArthur Foundation, Smith Richardson Foundation, Carnegie Corporation of New York,, and the U.S. Institute of Peace, among others.
Dr. Srivastava also serves as an advisor to the Federation of Indian Chambers of Commerce & Industry and the U.S.-India Business Council. He has provided numerous briefings on U.S.-Asian economic and security relations to U.S. Departments of Defense, Energy, Commerce, State, & the National Security Council, and counterpart agencies of the British, German, French, Chinese, Japanese, Singaporean and Indian Governments. Published widely, he appears regularly on British Broadcasting Service, CNN, CNN-IBN, CNBC Asia, Zee News, News X, and Voice of America, and is regularly quoted in several frontlines US & international newspapers, and radio and TV programs.
Yashwant Deshmukh

Yashwant Deshmukh is an entrepreneur and founder of communications & research consultancy YRD Network. Over the last two decades, Mr. Deshmukh has become a celebrated figure in the South Asian media and communication industry for his special emphasis on impeccable research, design and production and for having delivered innovative and original news analysis across the spectrum. His repertoire of works spans 15 Union Budgets and over 100 Union & Assembly Elections in India, besides a host of international socio-political and economic events across 30 nations.
His academic credentials boast of a Major in Media from the prestigious IIMC (Indian Institute of Mass Communication) in New Delhi and he has trained professionally in Evaluations & Research (University of Ulster, UK), Polling & International Observations Missions (University of Bergen, Norway) and Elections Administration (Auburn University, USA).
In the year 1993, Mr. Deshmukh started Team CVoter, which is South Asia's largest Indian-owned media and stakeholder research agency. In the last 22 years of its existence and experience in Public Opinion Research & Election Management, it has established a network of experienced researchers in many of the South and Southeast Asian countries. Apart from this, Mr. Deshmukh is an accomplished keynote speaker, mentor and coach, training media and communications students about the finer points of research in their day to day activities. He is a visiting faculty in 6 Indian Universities / Institutions and his workshops are attended by over 1000 students every year. He is a life member of World Association for Public Opinion Research (WAPOR) and also member of International Society for Quality of Life Studies
(ISQOLS), European Survey Research Association (ESRA) and The Election Center.