Though the sudden resignation of US Ambassador to India Nancy J Powell continues to spin the rumour mills, the names of Rajiv Shah, chief of the US Agency for International Development, and Richard Verma, former assistant secretary in the state department under Hillary Clinton, are reported to have emerged as front runners to succeed her.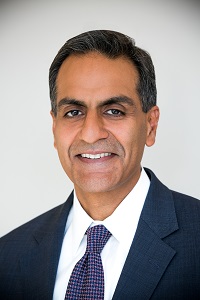 Apparently, the US administration has also shortlisted two more names. One is of Ashton Carter, who recently quit the Barack Obama administration as deputy secretary for defence. The other is Fred Hochberg, a fund-raiser for President Obama's poll campaign and currently the head of the US Export-Import Bank.
Sources say the US authorities will take a decision only after the general elections in India get over and a new government is in place.
Shah, 41, is the highest-ranking Indian-American in the Obama administration. He earned accolades as head of USAID for his response to earthquake-hit Haiti and floods in Pakistan.
Shah also has a close acquaintance with some stalwarts of Indian industry. Born to immigrant parents who hailed from Gujarat, he did an MD from the University of Pennsylvania School of Medicine and an MSc in health economics at the Wharton School of the University of Pennsylvania.
Verma, called 'Rich', served for a little more than two years as (then secretary of state) Hillary Clinton's principal Congressional affairs advisor, in his capacity of assistant secretary of state for legislative affairs. Verma is believed to be also close to the present secretary of state, John Kerry. He was a confidant of Clinton and continues to be a senior outside advisor to her. His parents are from Punjab and he served in the US Air Force, being decorated more than once. He's also served as the senior national security advisor to Senate majority leader Harry Reid.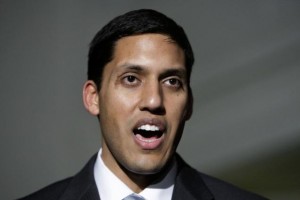 As for Carter, former US deputy secretary for defence, he's a known quantity here, as military cooperation between both countries has begun to ripen. He views China, India, Australia and New Zealand as the US' future security partners.
As for Hochberg, a businessman who is now head of the US Exim Bank, it is believed that if he becomes the next ambassador, he might be able to fix the growing strain in Indo-US relations on trade and industrial policies.
The strategic and bilateral relationship has been simmering with tension for quite a while. The US government raised its fees for professional visas; then, a series of trade spats soured the relation.
It then hit a low when Indian diplomat Devyani Khobragade, when posted in New York, was arrested and strip-searched over allegations of visa fraud and making false statements.
Source: BusinessStandard