As Indian Prime Minister Narendra Modi prepares for his first speech from Delhi's Red Fort on Independence Day, history is waiting to be rewritten. In fact Modi has been preparing for this moment for some time now.
If we roll the clock back a year from now, it was on August 14, 2013 when Modi had thrown down the gauntlet by challenging that his August 15 speech in Gujarat, as Chief Minister, would draw as much attention as that of then Prime Minister Manmohan Singh's from the Red Fort.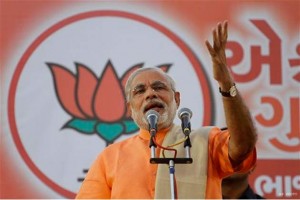 His speech last year on Independence Day had begun from a college in Bhuj and had started about half an hour after Manmohan Singh's speech had finished. Modi had then torn into Dr. Singh's speech branding it uninspiring and disappointing. The bigwigs at BJP had then proclaimed that Mr. Modi's next Independence Day speech would be at Delhi's Red Fort. In fact so fond a wish was it that in election-bound Chhattisgarh in September last year, the BJP erected a replica of the Red Fort as a stage for a Modi rally.
Here we are a year later, and the stage is set for Prime Minister Narendra Modi to deliver a speech which many expect would be inspiring and thought provoking in equal amounts.
As the D day draws closer, it is believed that the speech will highlight three major initiatives that are in the pipeline. The spotlight shall remain on big ticket reforms but the three initiatives-a clear plan for the Clean Ganga project, skill development for the nation's youth, and real steps to ensure financial inclusion-will be the main ingredients of Modi's first address to the nation.
In fact all three of these major initiatives have been the fulcrum of Modi's campaign and have been the party's manifesto in the run-up to the Lok Sabha elections this year. In the pipeline are plans to create separate nodal offices for skill development and Clean Ganga project. While the skill development for youth is proposed to be handled by about 20 ministries, different programmes to clean Ganga shall fall under at least three ministries.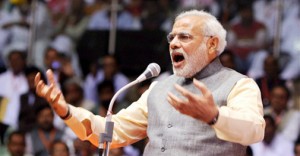 True to Modi's focus on skill development, the government has completely dedicated one of the six areas on the recently launched web portal MyGov to it. The purpose is to develop bold ideas, concrete policies, initiatives and interventions to help develop employable skills on a mass scale to meet the needs of the industry and help youth enter the job market.
So as the countdown begins for August 15, the nation shall wait with bated breath for Modi to unleash a speech which will be charismatic and impactful in equal amounts. After all, we already know he is a man of his words.