WASHINGTON: Indian-American attorney Vince Chhabria, who has represented San Francisco in defence of its health insurance law, adoption rights of same-sex couples and other major cases, has won Senate confirmation for a federal judgeship.
Chhabria, 44, who presently serves as the deputy attorney of San Francisco City, will become California's first federal judge of South Asian descent and one of only a few South Asian federal judges across the US.
The Senate vote on Wednesday was 58-41, with four Republicans joining Democrats in approving President Barack Obama's nomination of Chhabria.
A University of California Berkeley Law School graduate, he fills the last of three vacancies on the Bay Area's 14-member US District Court.
Born to Indian parents, who are Mumbai natives, Chhabria is currently visiting family in India.
"I am thrilled to begin this new chapter of my career in public service, and to set up shop down the hall from my greatest mentor, Judge Charles Breyer," he said in a press statement.
"While I had high expectations when I started here nine years ago, I never dreamed I would be lucky enough to work on so many exciting cases, for so many dynamic clients, with so many dedicated and high-calibre public lawyers."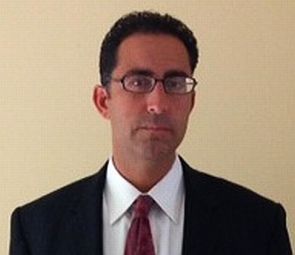 Chhabria also thanked the members of the South Asian legal community saying: "The fact that I have been confirmed while travelling in India with my family makes this an especially proud moment for me."
He began his legal career by clerking for Judge Charles R. Breyer of the US district court for the Northern District of California from 1998 to 1999.
The South Asian Bar Association of North America and the South Asian Bar Association of Northern California have applauded Chhabria's historic confirmation to the US district court.
The lone Indian-American member of the US House of Representatives, Ami Bera,the Congressional Asian Pacific American Caucus chair, Judy Chu, and CAPAC chair emeritus, Mike Honda, also applauded Chhabria's confirmation.
"Vince Chhabria will make an excellent judge for the US district court. I'm delighted that he was confirmed," Bera said.
"As the first South Asian to serve on the federal bench in California, he has also made California's Indian-American and South Asian community proud."
Source: Times of India