East West Players, one of the largest Asian American theater production groups in the U.S., recently announced that Madhuri Shekar's "A Nice Indian Boy" took second place in its playwriting competition, "Face of the Future," which explored the reality of multicultural America from an Asian American perspective.
The competition's first place winner was "Christmas in Hanoi" by Eddie Borey, with third place going to "Samsara" by Lauren Yee.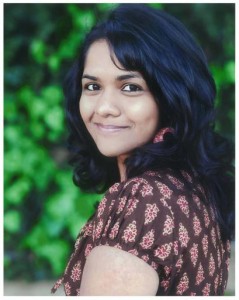 Shekar is California-born and was raised in India. Dividing her time between Los Angeles and Chennai, the Indian American is currently pursuing an MFA in dramatic writing at the University of Southern California. She occasionally dabbles in acting and stand-up comedy, just to remind herself of why she really should stick to writing.
"A Nice Indian Boy" tells the story of "nice" Indian guy, Naveen Gavaskar, who wants to settle down with a "nice" Indian guy that his parents would approve of. His plans go awry when he falls for a culturally confused Caucasian, and his perfect sister brings home some not-so-perfect news.
Shekar will receive a $2,500 second place prize.
An honorable mention was given to "The Moments Before" by Lina Patel, who is currently working on a commission for a new play from Yale Repertory Theater.
"The Moments Before" was inspired by William Dalrymple's historical books about Indian colonial history. In the world of the play, Battery Park City and Bangladesh are under water, the American military works in secret around the globe and Russia controls European use of natural gas.
The future is now and the present is as urgent as the past for a newly-minted and emotionally scarred young academic named Alec, his fractured parents and the friends and lovers entangled in their lives.
"The Moments Before" asks, what is worth preserving as life becomes precious? By examining the value of shared history and the passing on of stories in a time of crisis, the play ambitiously explores the bonds of love and the lasting value of history in the face of possible annihilation.
The panel of judges included the playwrights S. Vasanti Saxena (winner of EWP's last playwriting competition) among others.
EWP will present a reading of "A Nice Indian Boy" on March 31 at the David Henry Hwang Theater at East West Players, located at 120 Judge John Aiso St., Los Angeles, CA 90012 in the Little Tokyo district in downtown Los Angeles.
Source: IndiaWest