As President Obama completes his second term at office as President of the United States of America, the curtains are up for presidential bids for the office in 2016. The campaign is now open to the aspirants to try and register in the minds of Americans their eligibility and clinch the most coveted office in the world.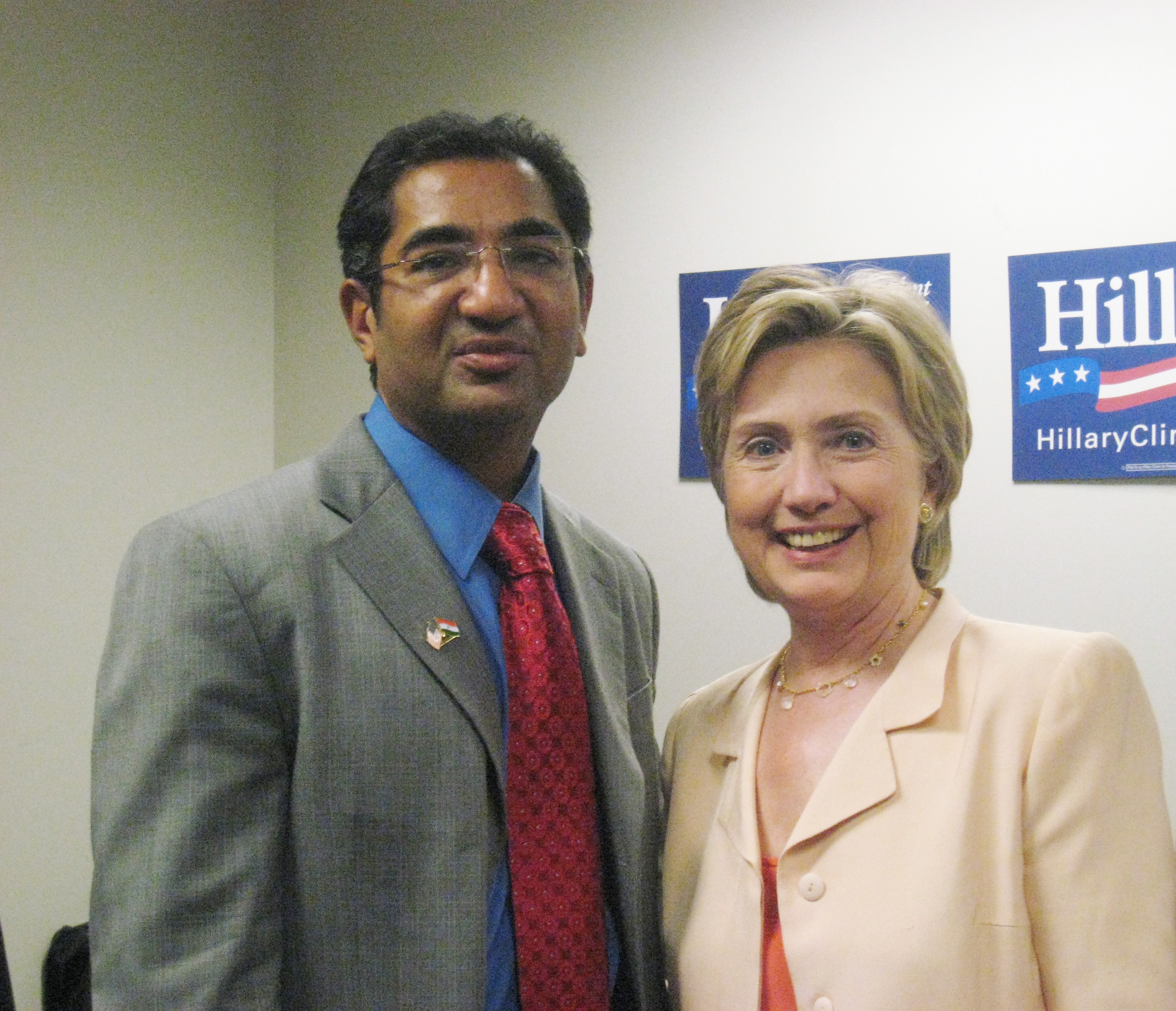 One of the top contenders for the post is a lady who aspires to be the first ever women president of the arguably most powerful nation on earth. Hillary Clinton, a known name in every household of America, has over the years donned many a hat right from being the first lady as former President Bill Clinton's wife, to being one of the America's most elite socialites; a partner to husband Bill Clinton's charity; US Secretary of State in President Obama's first term; and now, the most haloed bid as the first woman to be at the helm of White House.
India-US relationship saw a new phase of growth and increased understanding during President Clinton's second term and Ms Clinton witnessed it as the first lady. The two nations reached a deeper understanding of mutual cooperation in trade, anti terrorism crusades and nuclear partnerships during President Obama's tenure. USINPAC has witnessed and led the bi lateral exchange of ideas and agreements during the entire period under the leadership of its Chairman Sanjay Puri, an authority on US-India relations.
Mr Sanjay Puri, an eminent speaker on US-India issues and an evangelist for greater exchange across education, immigration, technology and global strategic partnership between two countries spoke on Headlines Today on Ms Clinton's candidature and what he expects from it to bolster the ties between two countries.
Mr Puri feels that that Hillary Clinton has an advantage as she will have no primary opposition so she does not have to move too far to the left unlike her Republican opponents who will have to move very far to the right and then move to the center for the general election. She can attack her presumptive Republican opponents while her Republican opponents are attacking each other, he added.
Mr Puri also shed light on the fact that she can start basically raising money for the General election while her Republican opponents are spending money for the primary and will need to raise money again for the General election after the primary election, adding to her list of advantages.
He also feels that Ms Clinton will utilize her knowledge of the shifting demographics of the US  by building a coalition of women + minorities to her benefit.  She is running a different campaign this time unlike last time with a more low key grass roots approach, he concluded.