Indian-American businessman Gopal T K Krishna has been elected as the co-chair of the Republican Party in the US state of Iowa.
Krishna, who is a successful businessman with a background in electrical engineering, was elected for this second top most Republican position in Iowa along with Danny Carroll, who was elected as Chairman.
"I have been, and am a Republican for all Republicans. The first three letters of my name are G-O-P. I ran because I don't want to wait until the primary elections to promote unity.
"I want to continue to increase our party's voter registration advantage and participation in the forthcoming elections," Krishna said after he was elected by the 18-member governing board at the Republican Party headquarters in Des Moines.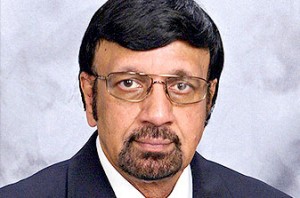 Krishna received 11 votes and six board members abstained. He has been elected seven times to the state central committee. This was his fourth election as co-chairman.
"I look forward to working with Republican National Committee Chairman Reince Priebus to advance the Growth and Opportunity Project, work to reach out to minorities and bring new people into our Republican Party," said Krishna.
"As long as I am Co-Chairman of the Republican Party of Iowa, outreach to all minority communities will be a priority," said Krishna, who is from the Iowa Faith & Freedom Coalition.
Source: Business Standard